The city of "Fukuoka", located in northern Kyushu, is perhaps the oldest amongst the big cities of the regions introduced here. The longstanding history of the area appears in one of the Japanese most old anthologies "Nihonshoki", where it is transformed into a stage for Japanese mythos. Due to its proximity to the Chinese mainland and the Korean Peninsula, "Fukuoka" has long been able to interact with different cultures from abroad. Exchanges were not always peaceful… "Fukuoka" experienced intense battles and conflicts, but eventually, it blossomed as a critical point of trade with foreign countries, especially Western nations. Even before trading with "Nagasaki", "Fukuoka" was exchanging goods keenly with mainland China and the Korean Peninsula. Around the end of the 11th century, an area populated by people from abroad formed. It was called "Daitou-gai" at the time, but its name changed into foreigner's area, and it welcomed many visiting merchants. For that reason, primarily until modern times, "Fukuoka" developed as a "commercial town" alongside "Osaka". Moreover, it was also a base for promoting the modernization of neighbouring towns. It has now become the largest city in Kyushu.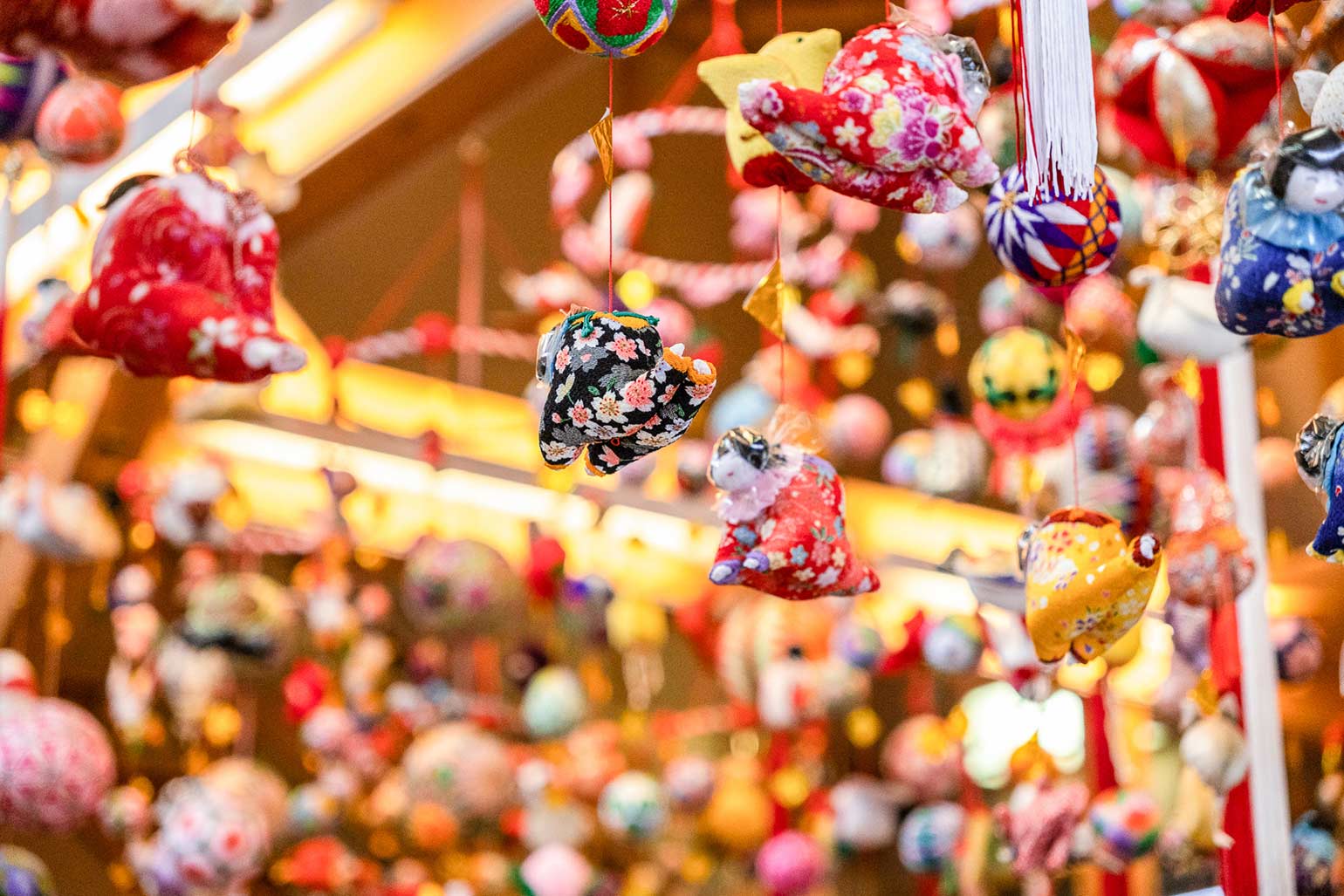 Nowadays "Fukuoka" is not as exotic as the "Daitou-gai" area where merchant used to pass by, but it still preserves its temples, shrines and some old buildings, as well as traditional crafts and high food culture. The transportation system is also extremely developed in the area, with "Fukuoka Airport" and "Hakata Station" that make access easy for tourists visiting northern Kyushu. Trains and busses are also operational in the city. It is a great city for a gourmet travel!

Below, we will be introducing the main touristic areas in "Fukuoka". We will also make sure to recommend areas that are good sightseeing spots also other than "Fukuoka" in the "Travel guidebook" section. Please check it out!
"Fukuoka"'s Sightseeing spots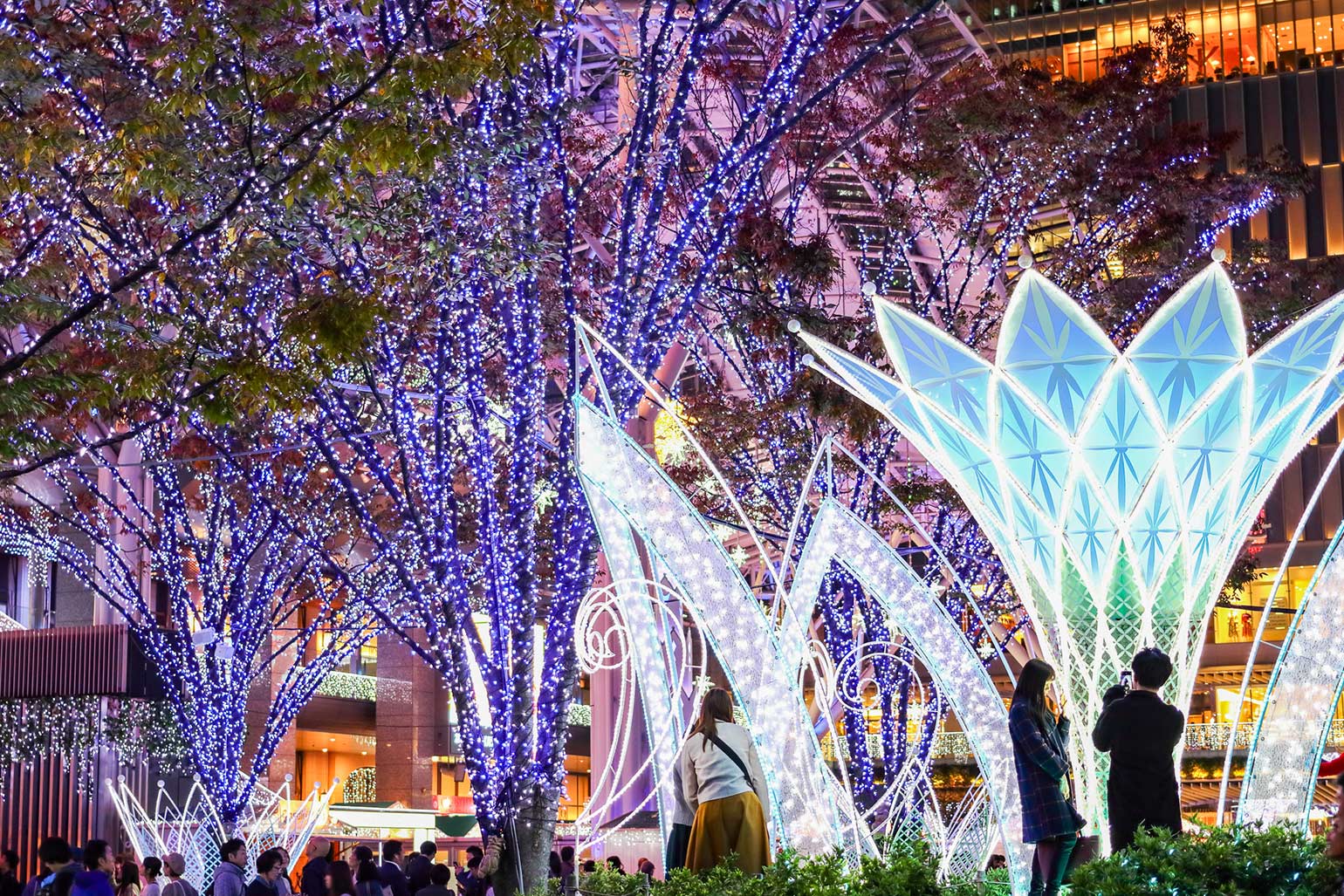 "Hakata / Tenjin"
This area is a very old city in terms of history, but it has a very modern scenery of streets. As the largest economic city in Kyushu, there are many restaurants, shopping malls, and other commercial facilities. The starting point for transportation in "Fukuoka" is "Hakata Station", which is also a stop on the bullet train. It takes about 15 minutes to "Fukuoka Airport" by subway line. Access from other major cities is also very easy. The city center of "Fukuoka" is located to the west of "Hakata Station". We can say that the main tourist spots are concentrated around here. You will need to take a train, bus, or cab to get around the city.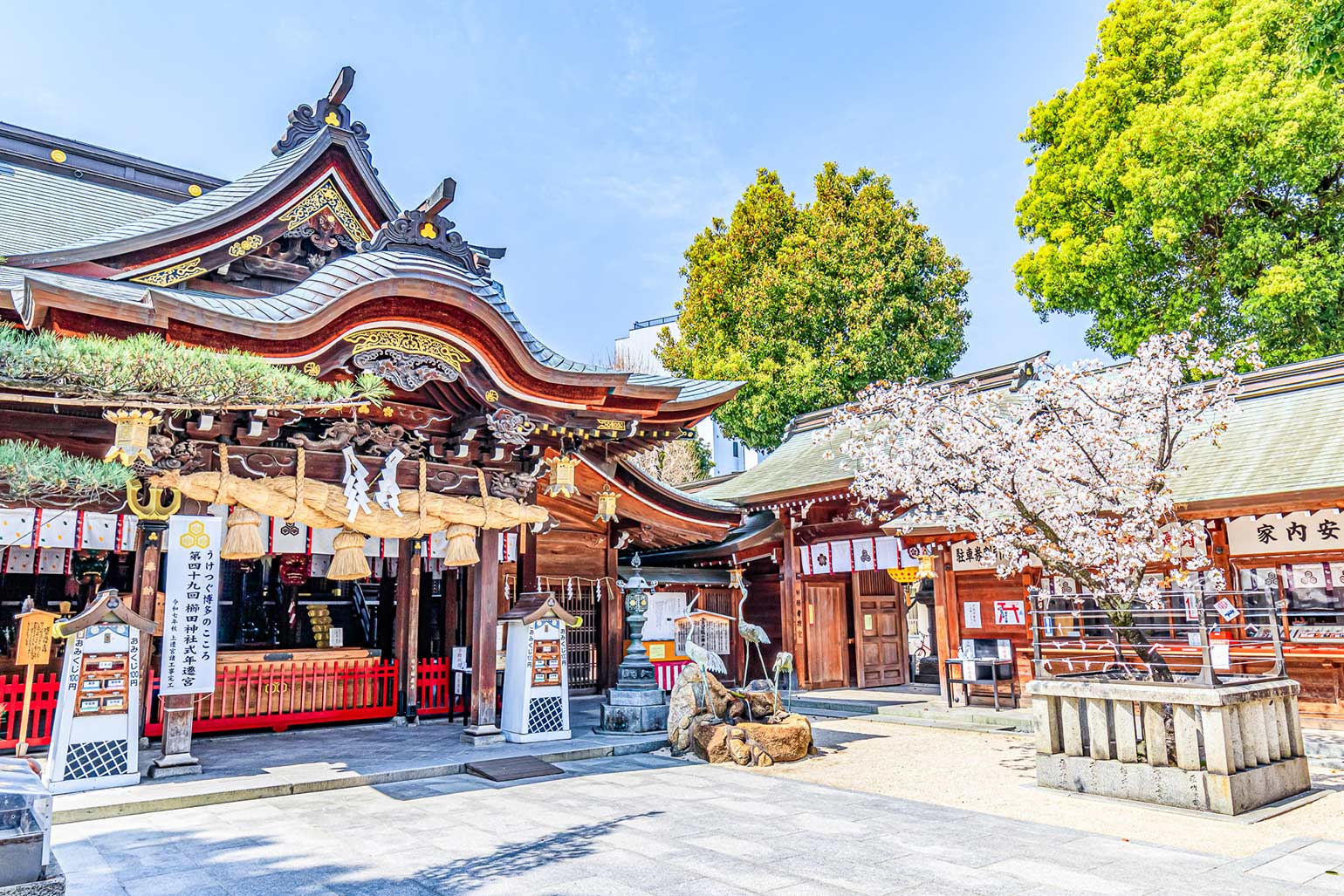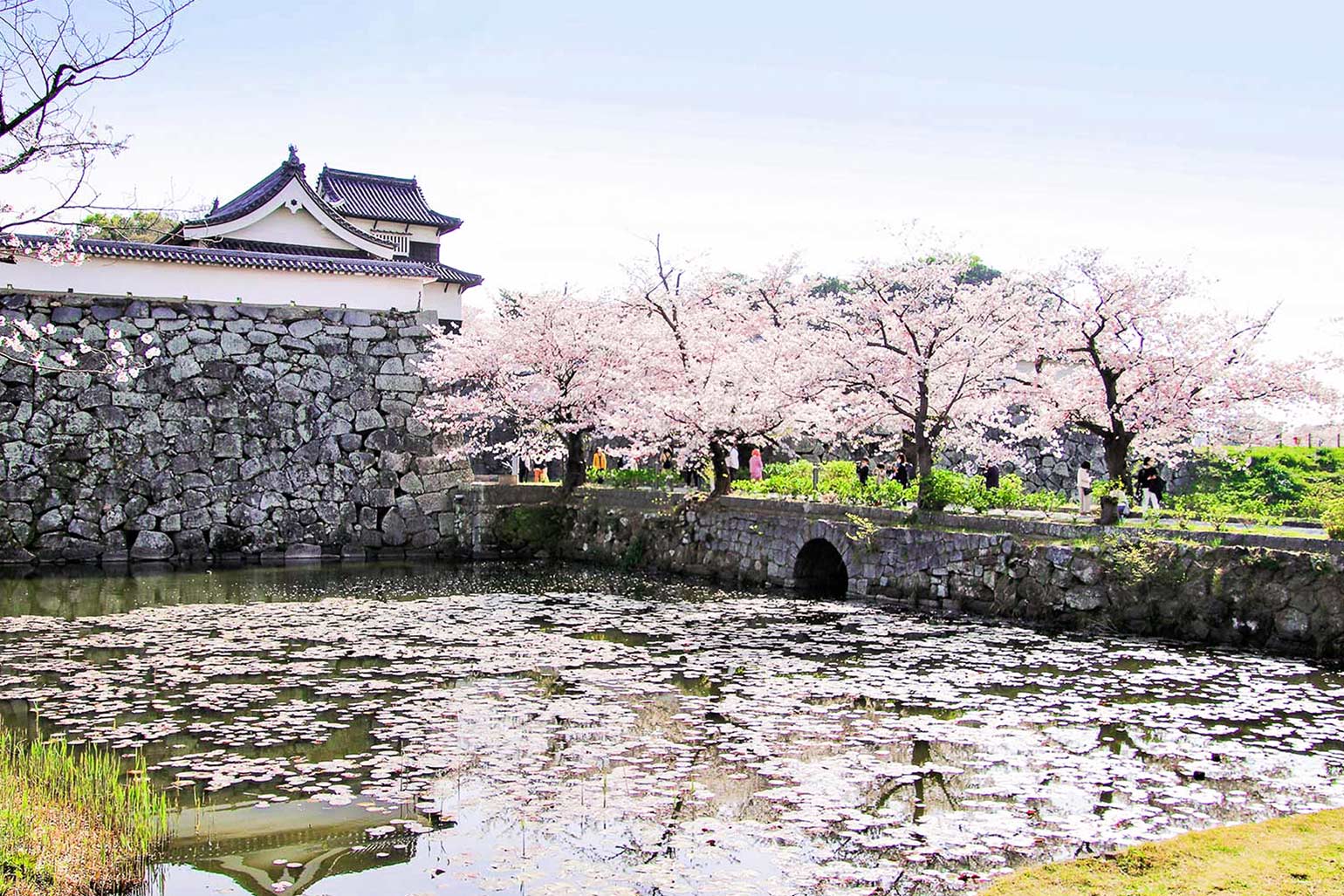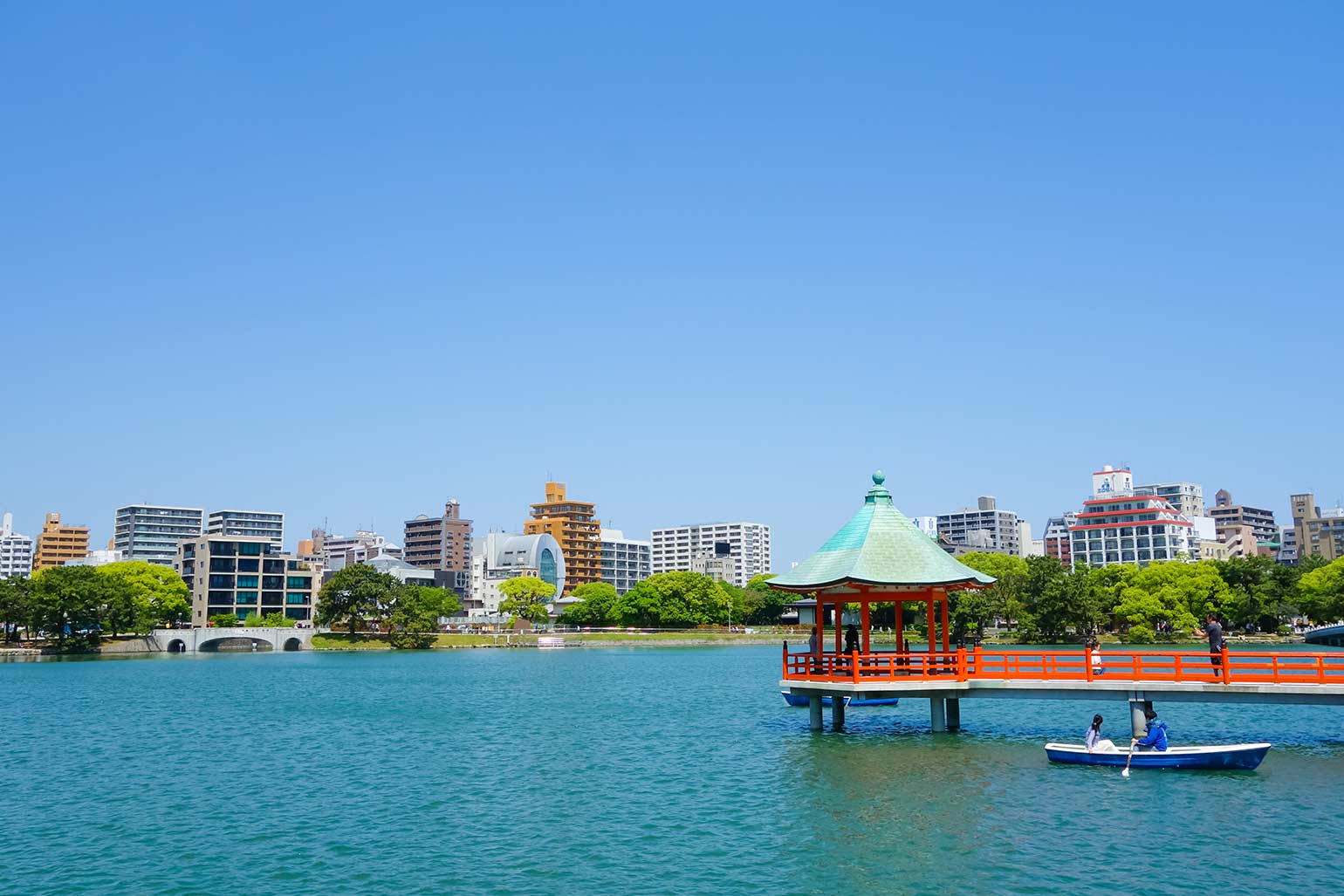 Kyushu has many old and famous shrines because it is the area where Japanese mythology was set. There are also such shrines around "Hakata Station". What's more, they are all within walking distance from the station. "Kushida Shrine" is famous for the "Hakata Gion Yamagasa Festival", which is one of the most famous festivals in "Fukuoka". "Sumiyoshi Shrine" is said to be the founder of the more than 2,000 shrines of the same name in Japan. Both shrines are located within walking distance of "Hakata Station". The northern side of the city is a port area facing the sea. "The Hakata Port Tower", one of the landmarks of "Fukuoka", can be found here. After passing "the Nakasu Yatai Street", which is always mentioned in gourmet guides, you will see the ruins of "Fukuoka Castle" and "Ohori Park", which was once the center of the city. It will be a good place to take a break after enjoying the scenery of a big city. "Hakata" is home to two of the biggest festivals in Japan, "the Hakata Gion Yamagasa (held in July)" and "the Hakata Dontaku (held in May)". The crowds during these times are truly amazing. The whole city is full of festivities. Please be sure to keep this in mind when your visiting.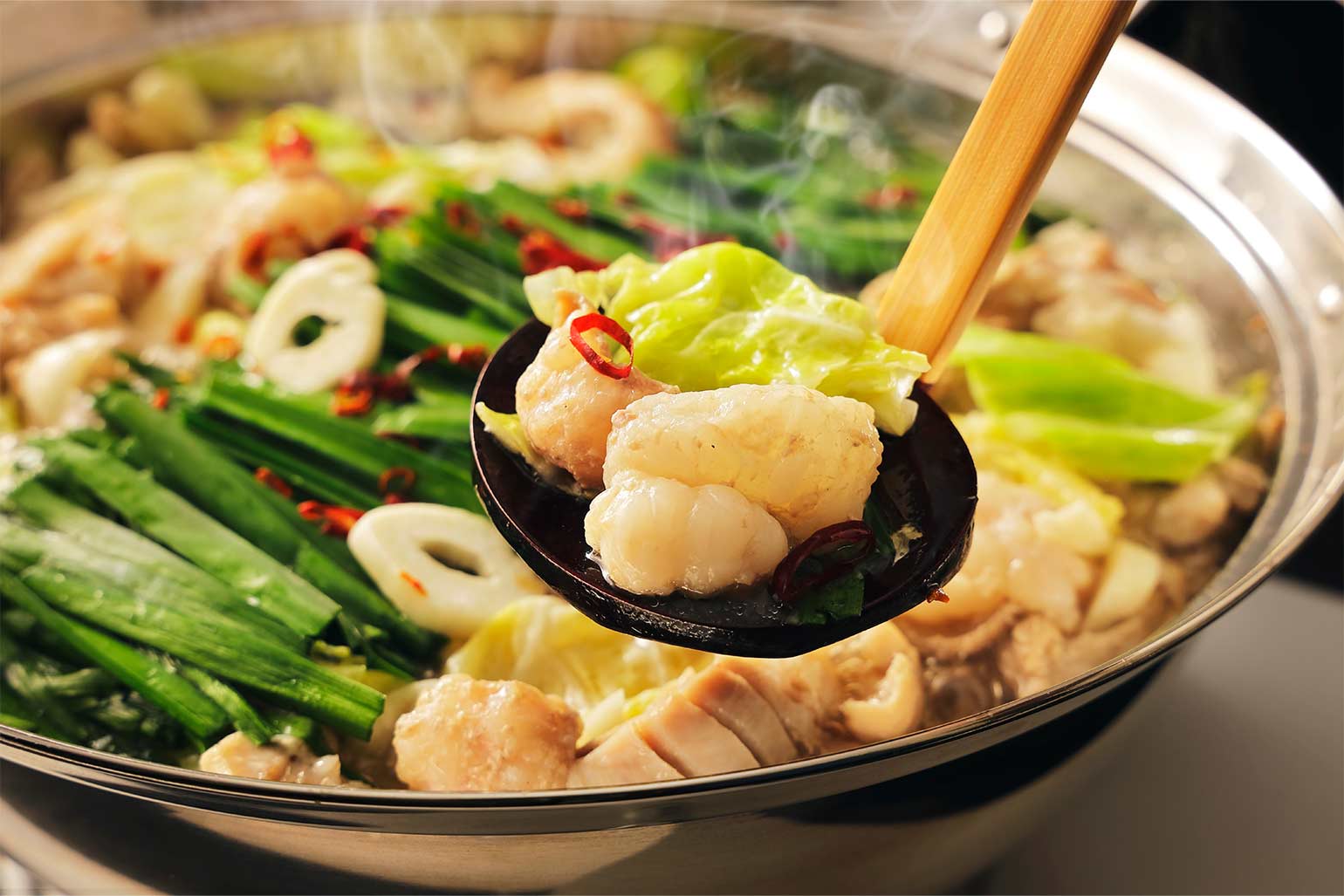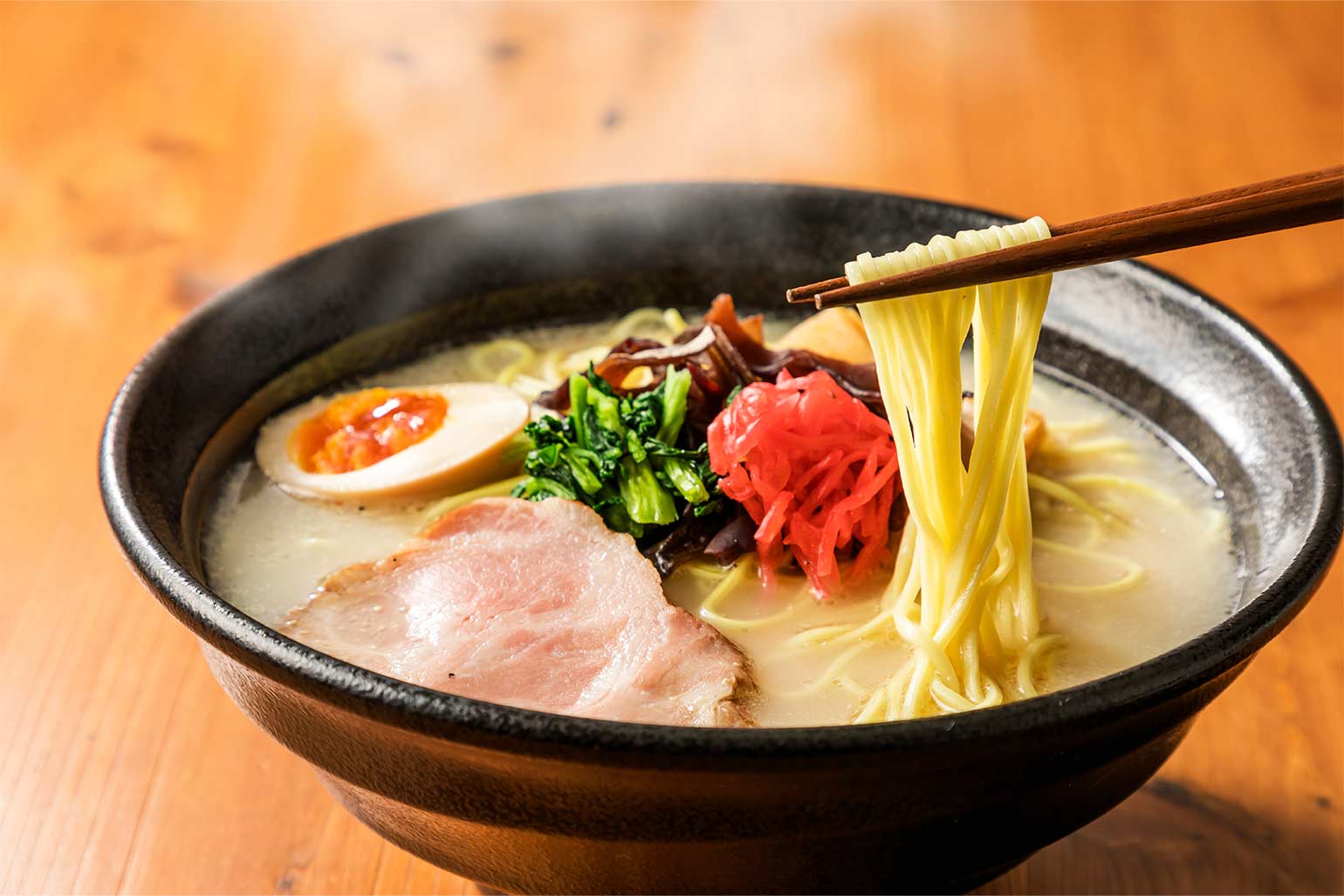 Overall, this area has a modern urban scenery. However, the buildings and festivals introduced here still show a glimpse of the unique culture of this area, which has been trading with foreign countries since ancient times. The influence of the continent can be felt especially in the local specialties such as "motsunabe" and "Hakata ramen". The culture of these places has become a part of daily life in this area, which is probably why we can see the landscape as it is today.
North side of "Hakata Bay"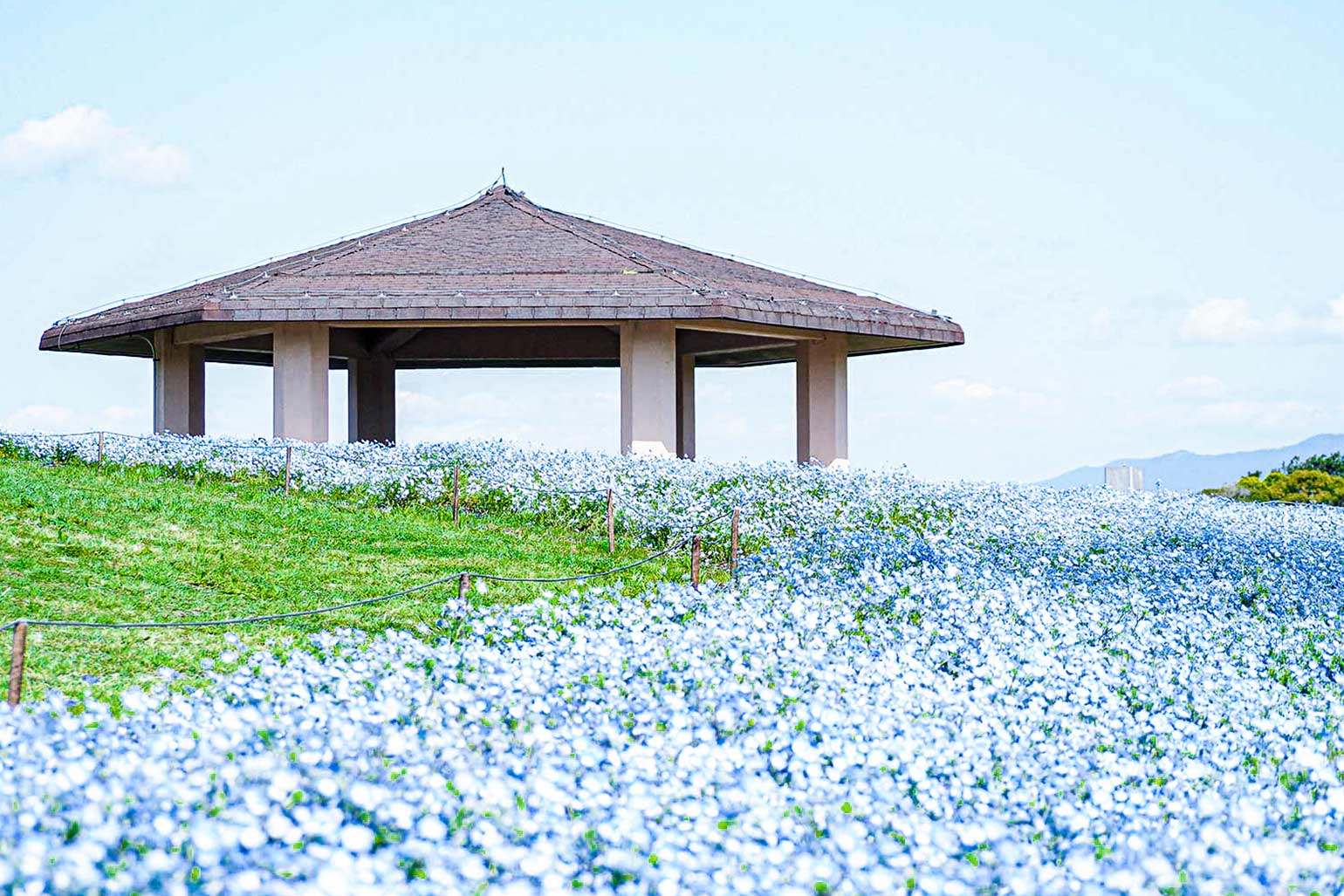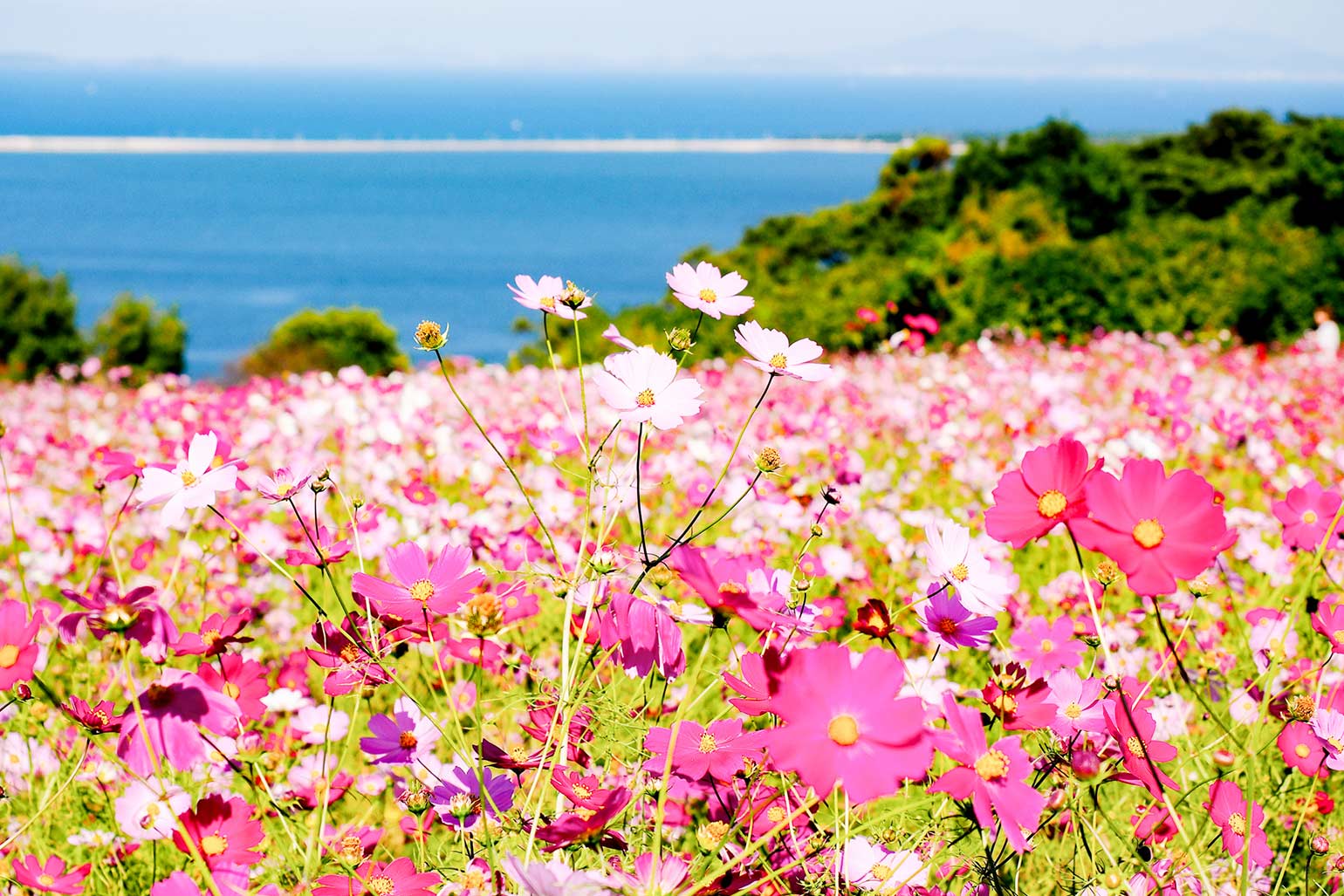 The north area of the "Hakata / Tenjin", which is the central area of "Fukuoka", this north area of Hakata Bay is a park facility for tourists. "Umi no Nakamichi Seaside Park" is located on a sandbar area between Hakata Bay and the Genkai Sea. There is one of the largest leisure pool facilities in western Japan, so it is quite crowded during the summer. "Marine World Uminonakamichi", the aquarium, is also located near there. Together with "Nokonoshima Island Park" on Nokonoshima Island in the Bay, it is a popular amusement area.
The main tourist spots around "Fukuoka"
"Dazaifu"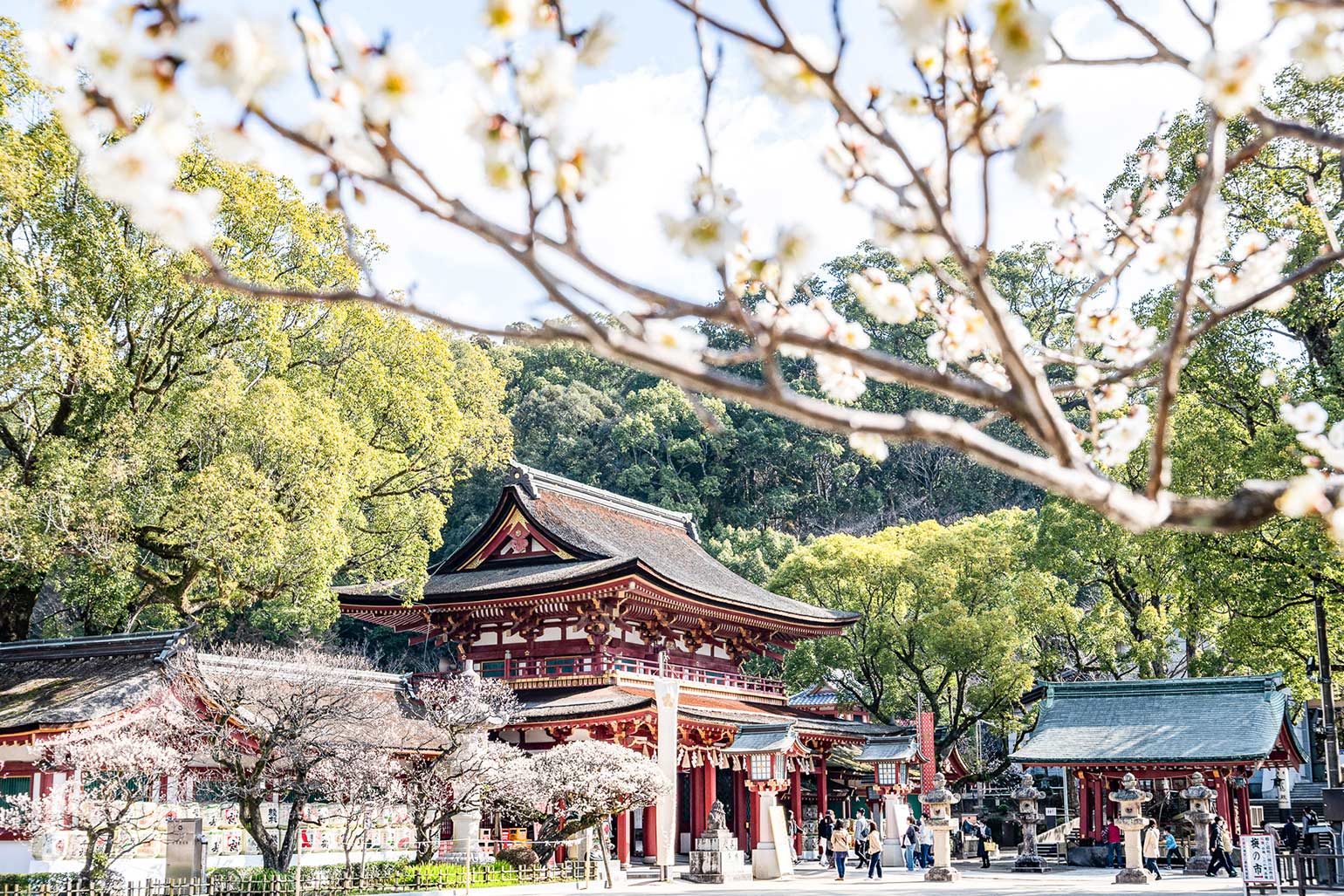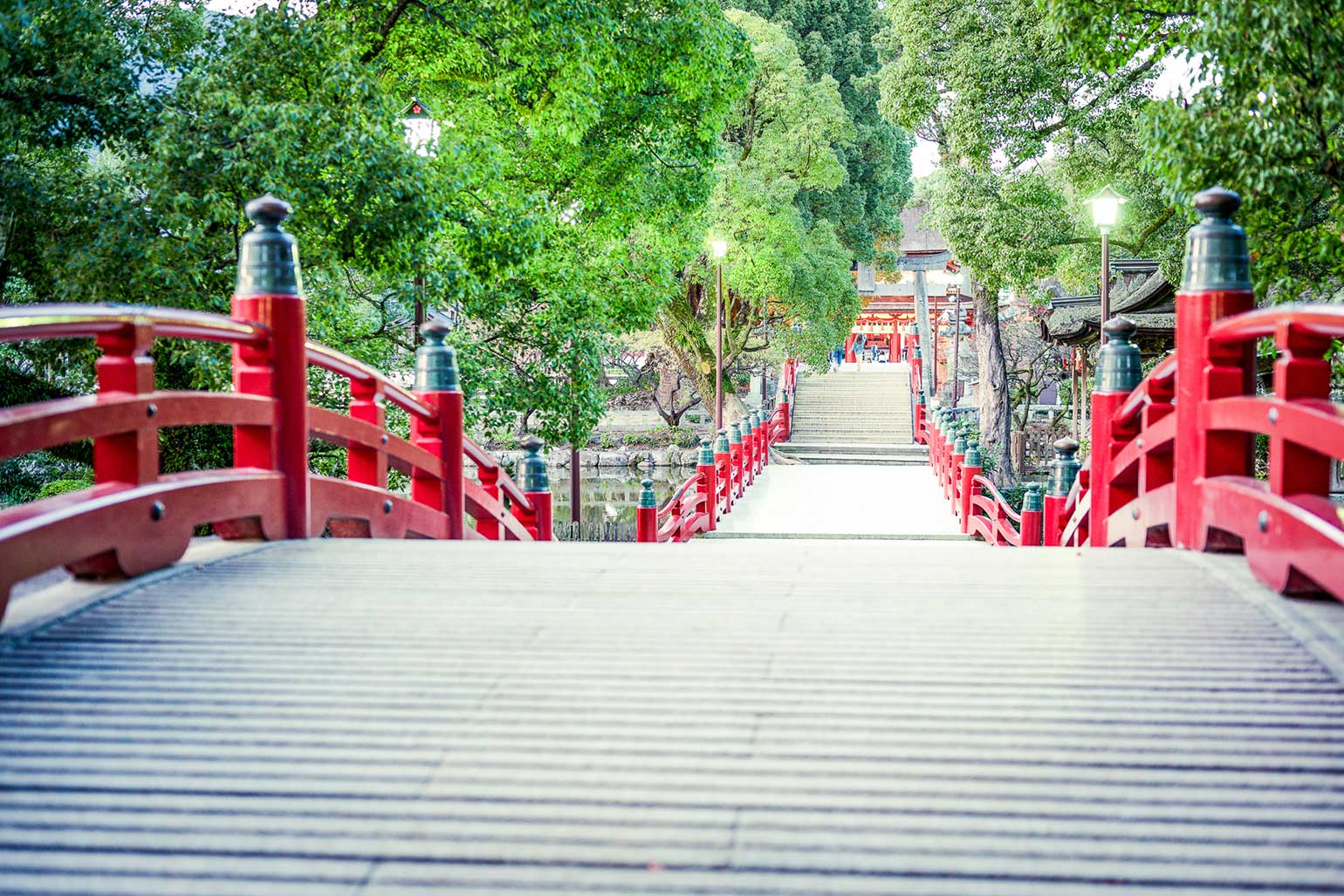 This area is home to "Dazaifu Tenmangu Shrine", a shrine dedicated to Lord Sugawara no Michizane. You can also take a direct bus from "Hakata Station", it's about a 45-minute trip. It is a very famous and popular shrine as one of the three major Tenjin shrines in Japan. It's well known as a shrine for learning, supreme sincerity, and protection from evil. Lord Sugawara no Michizane was a man who devoted himself to national politics in the late 9th century. He is known to have been extremely skilled in the literary and military arts, and there are many anecdotes about him. It is said that he was so talented that he was forced to move from the capital of "Kyoto", the center of national politics at that time, to "Dazaifu" for political reasons. "The Dazaifu Tenmangu Shrine" is the main shrine of the Tenjin Shrine, which enshrines him. The shrine has one of the longest histories among the many shrines in Japan, and its precincts and shrine buildings are very rare because of the history of this place. It is a wonderful shrine that is quite worth seeing, and we would like to invite you to visit.

"The Kyushu National Museum" is also located just around here. The National Museum of Japan opened in 2005, following "Tokyo", "Nara", and "Kyoto".
"Itoshima"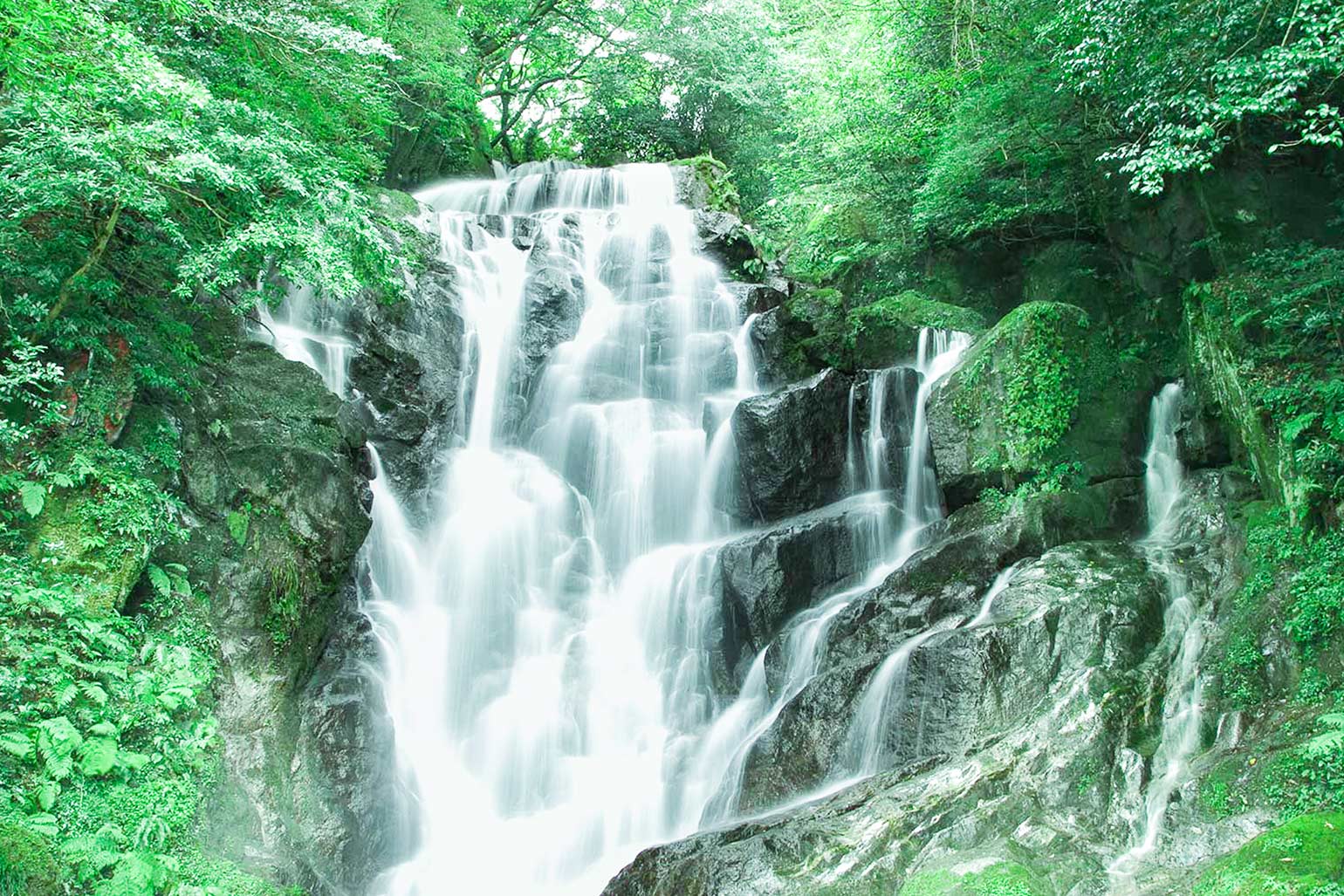 It takes about 40 minutes from "Fukuoka" by train, it is also a popular tourist area. In addition to the well-known landmarks such as "Shiraito Falls" and "the couple rocks of Sakurai-Futamigaura", many fashionable cafes and stores are now appearing in tourist guides. If you have a rental car, it's a nice region for a drive.