No surprise, "Tokyo" is the biggest city in Japan. In fact, it is one of the largest capitals in the world, and there are quite a few aspects that we would like to introduce about it. we hope our suggestions will be of some help and might fascinate some of you. Making available handy and noteworthy information is part of the pursuit of Epic Japan.

"Tokyo" doesn't have a long history. Despite having been the largest plain city in Japan ever since, it formerly served as a wasteland, with marshland and tidal flats. Its development gradually began in the middle of the 16th century. Just after the 17th century, when "Tokugawa Ieyasu" opened up the Edo Shogunate (the feudal military government of Japan), it started shaping and evolving into a proper city. The Edo Shogunate endured for over 250 years, and it became the very centre of culture and production as well as a city the size of which surpassed "Kyoto", "Osaka", "Nagoya" etc. This rapid development was possible thanks to the almost lack of battles in a long span of time, something without precedents in the rest of the country. Originally referred to as "Edo", the city became known as "Tokyo" after "the Meiji Restoration". Since "the Meiji Restoration", "Tokyo" has been swiftly modernizing, and it became one of the most substantial inflows of foreign cultures. After having been shattered during the Second World War, "Tokyo" was completely rebuilt 75 years ago. For some, "Tokyo" is seen as a densely populated metropolis, for others and even in some movie, it is portrayed as the city of the future, with a unique charm amongst other large cities in the world.

In "Tokyo", modern buildings, skyscrapers, roads and tracks are stretched out to form a net. Most of the areas within "Tokyo" are built on reclaimed land. The one facing the sea is a densely industrial area, with large boats coming in and out at any time, to support the domestic industry. Once you step into the urban area, you are suffused by a sense of mixture of old and modern culture, Japanese and other cultures alike… This environment makes it easier for people from various cultures to feel welcome.

Transportation-wise, you turn around, and you will see that something is moving all the time in "Tokyo". In order not to have any trouble, you should take transportation time into account when planning out your days. Now about the culinary aspect of "Tokyo": you would probably find food from any corner of the world. Japan and "Tokyo" are also known for having high safety standards when it comes to food products, so you should be good. In terms of accommodation, there are so many options for you to spend the night in a safe space. We would say that "Tokyo" is one of those cities where you can still enjoy yourself even if you go without having made any plans.

Below, we will be introducing the main touristic areas in "Tokyo". We will also make sure to recommend areas that are good sightseeing spots also other than "Tokyo" in the "Travel guidebook" section. Please check it out!
"Tokyo"'s Sightseeing spots
Around "Tokyo Station"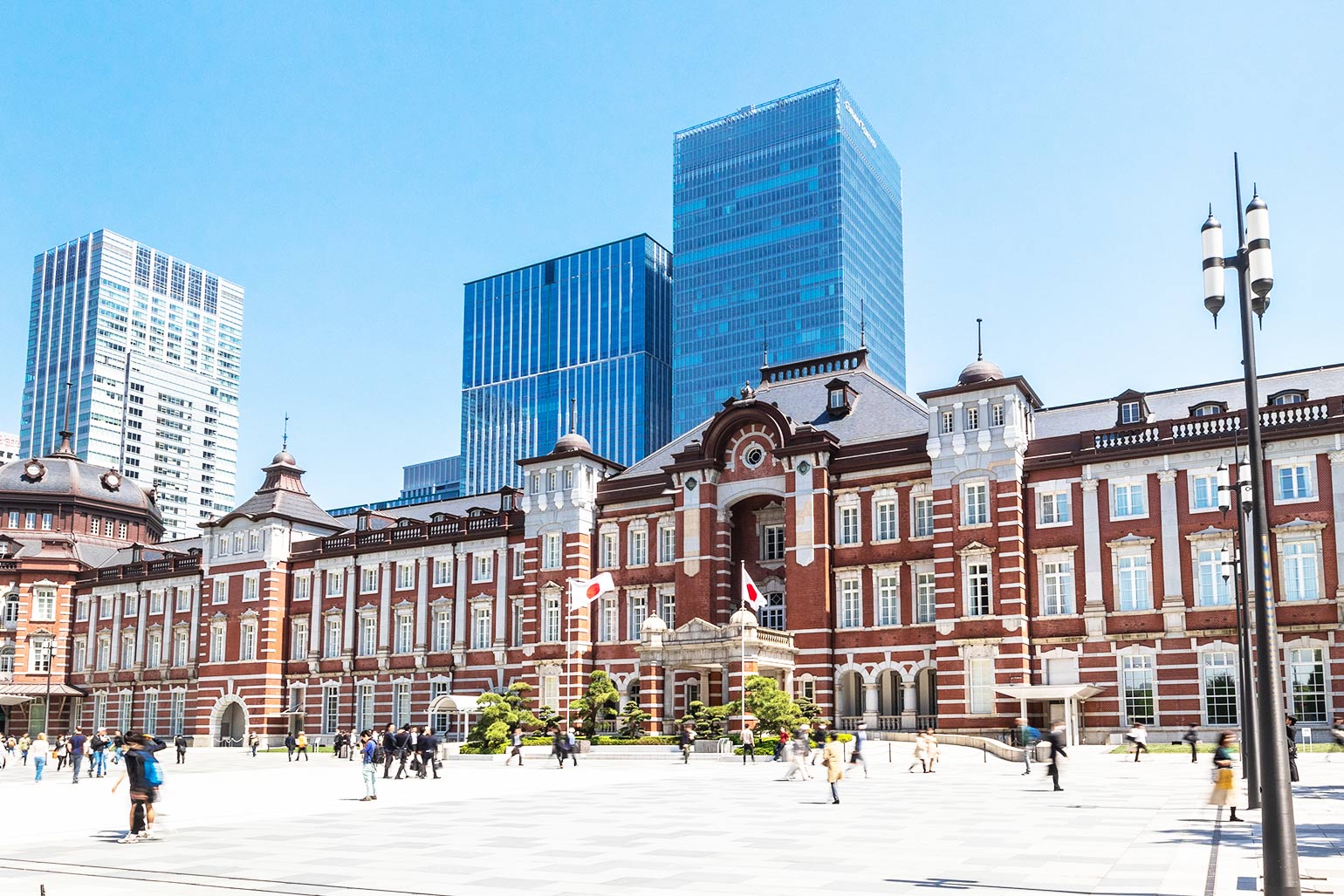 When sightseeing in "Tokyo", the starting point is "Tokyo Station". It's no exaggeration to say that "Tokyo Station" is the center of transportation access to all areas in the Tokyo area, as well as to other major cities in Japan. Not far away is "Kokyo (the Imperial Palace)", which was placed on the site of the former "Edo Castle". In the immediate vicinity, Japan's central judicial, legislative, and administrative institutions, as well as financial and economic institutions, are clustered together. Japan's modernization began at the end of the 19th century with the national political reform called "the Meiji Restoration". At that time, no major battles were fought in this Tokyo area where the former Edo shogunate was located. Therefore, the entire structure of the castle town of Edo at that time was maintained, but the buildings were changed to Western style. During World War II, "Tokyo" was devastated by citywide air raids, but some of the burned-out buildings in the area were renovated/restored. As a result, the area is an interesting mix of former scenery from Japan's modernization period.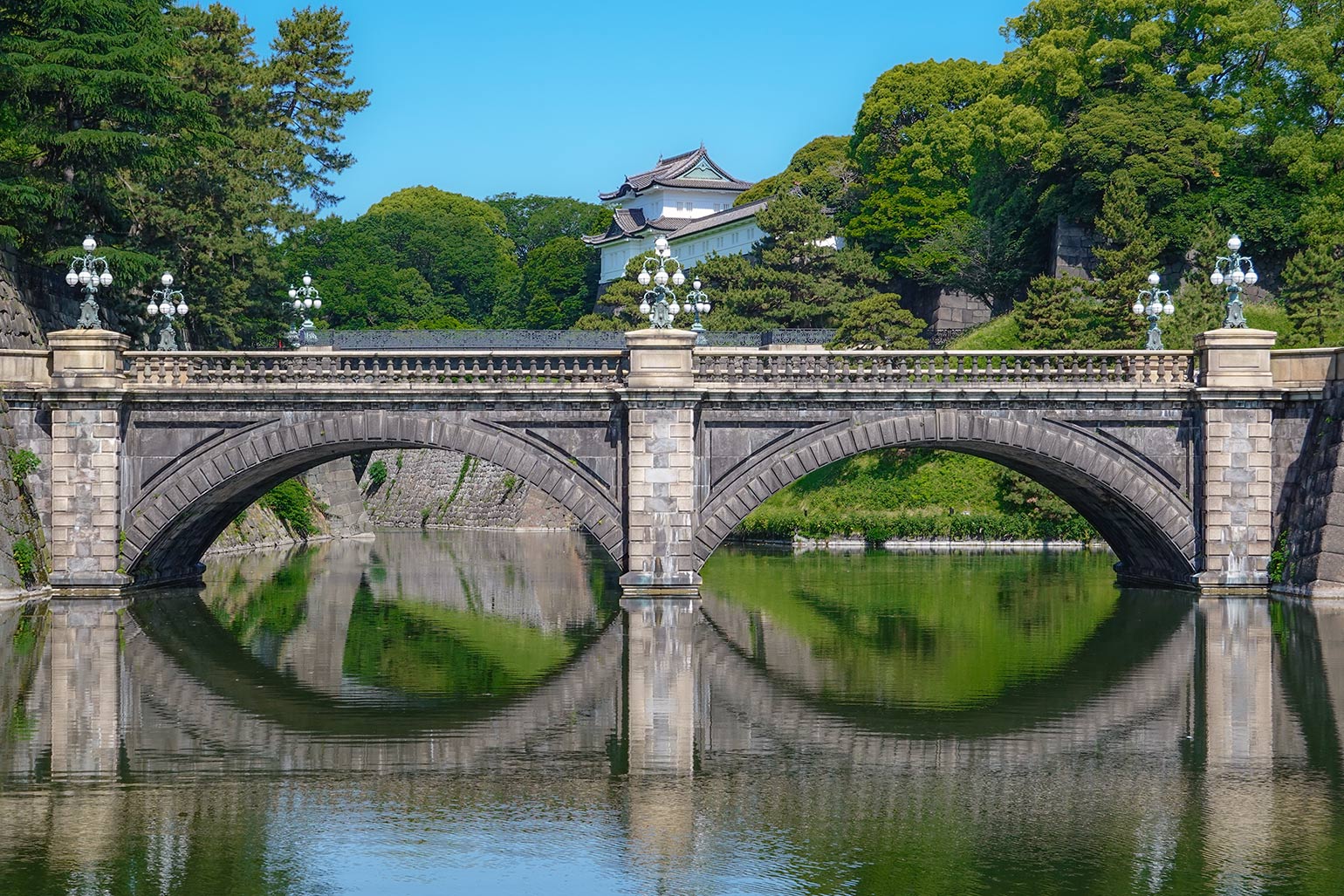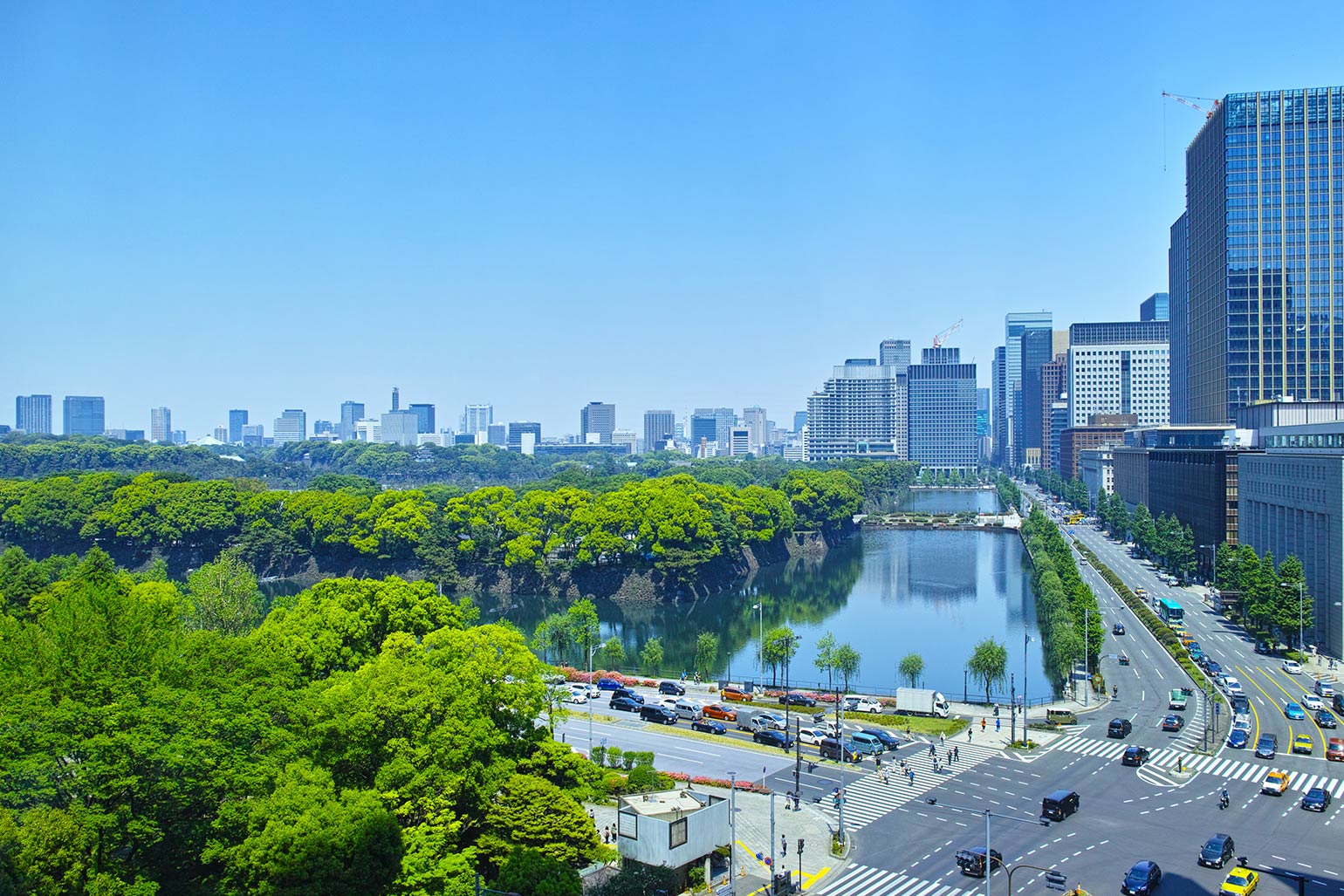 In the west area of "Tokyo Station" is "Kokyo (the Imperial Palace)", the residence of the Tenno(Emperor of Japan). We can recommend "the Edo Castle Site" just nearby as a good place to explore. You can enjoy the cityscape of "Tokyo" just by going around along the moat surrounding the "Kokyo" and "the Edo Castle Site".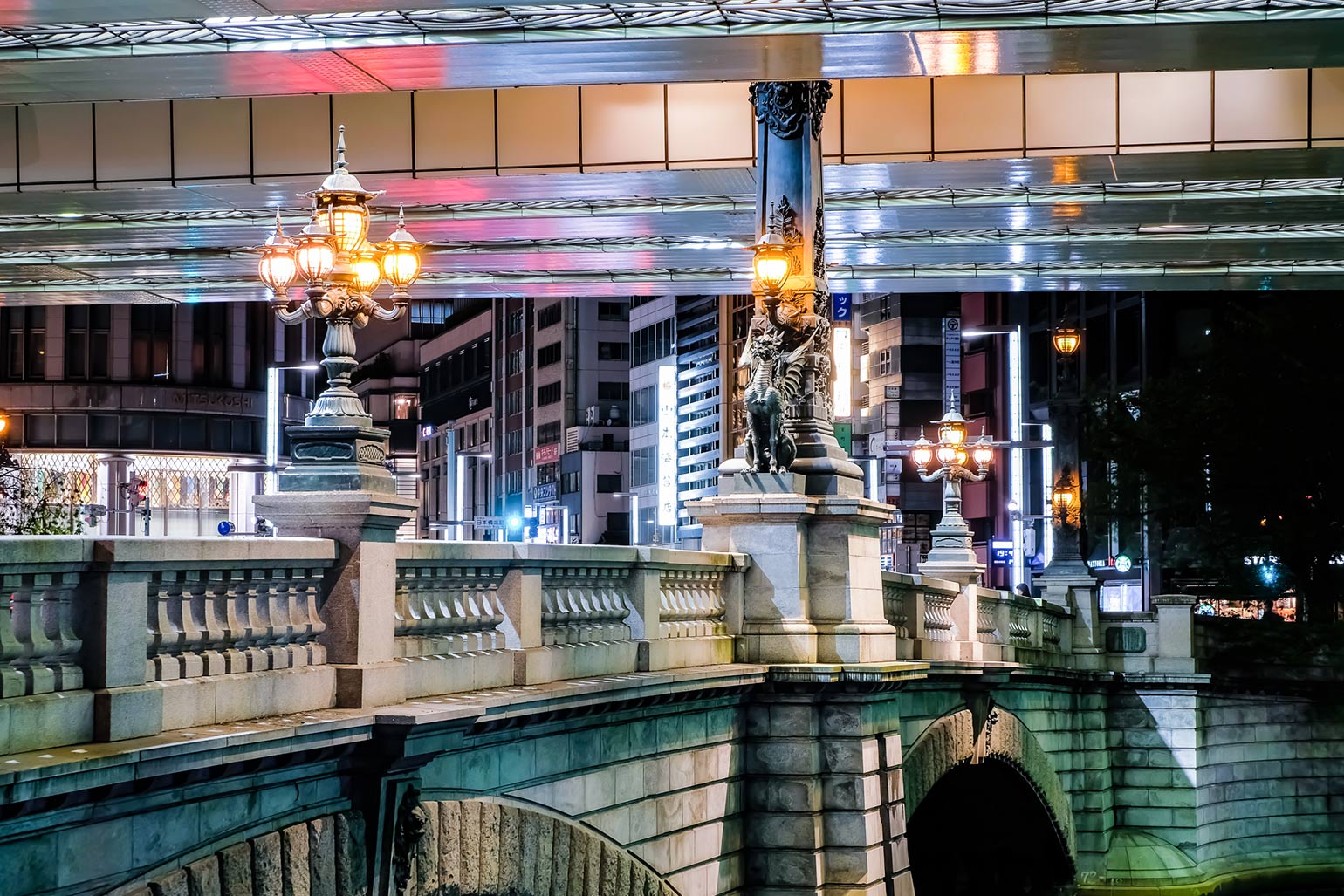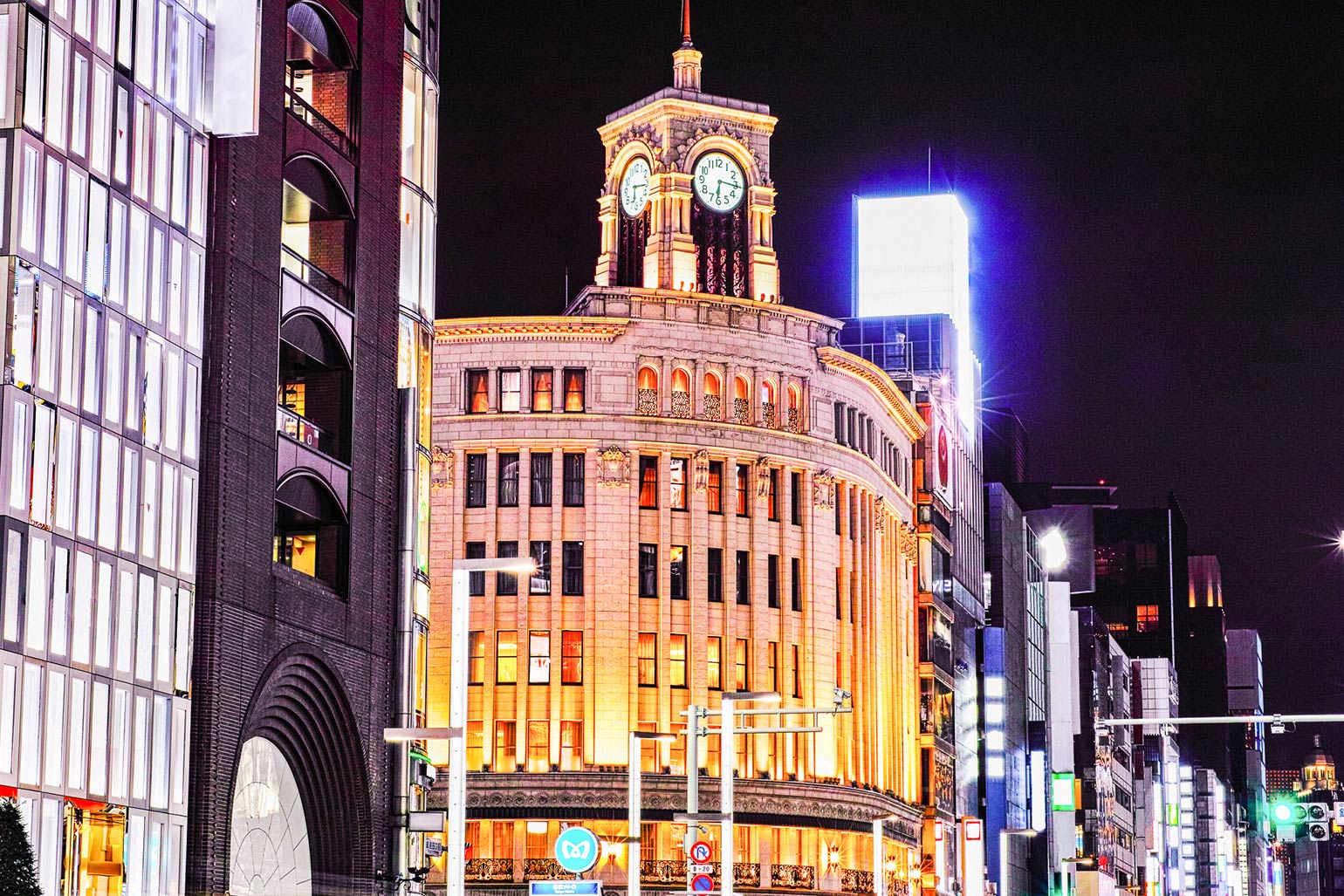 On the east area of the station is the "Marunouchi" business district, lined with buildings, and beyond that are "Nihonbashi" and "Ginza". Recently, this area has become a popular shopping spot for people from overseas. Compared to other areas, there are many long-established and famous department stores and restaurants in the area. By the way, this area has an quite extensive underground mall. Please refer to the guide map and try to explore. It's interesting, isn't it? There are subways, buses, and cabs to get around, but if you're within a 1km radius of "Tokyo Station", it's probably easier to walk.
Around "Ueno"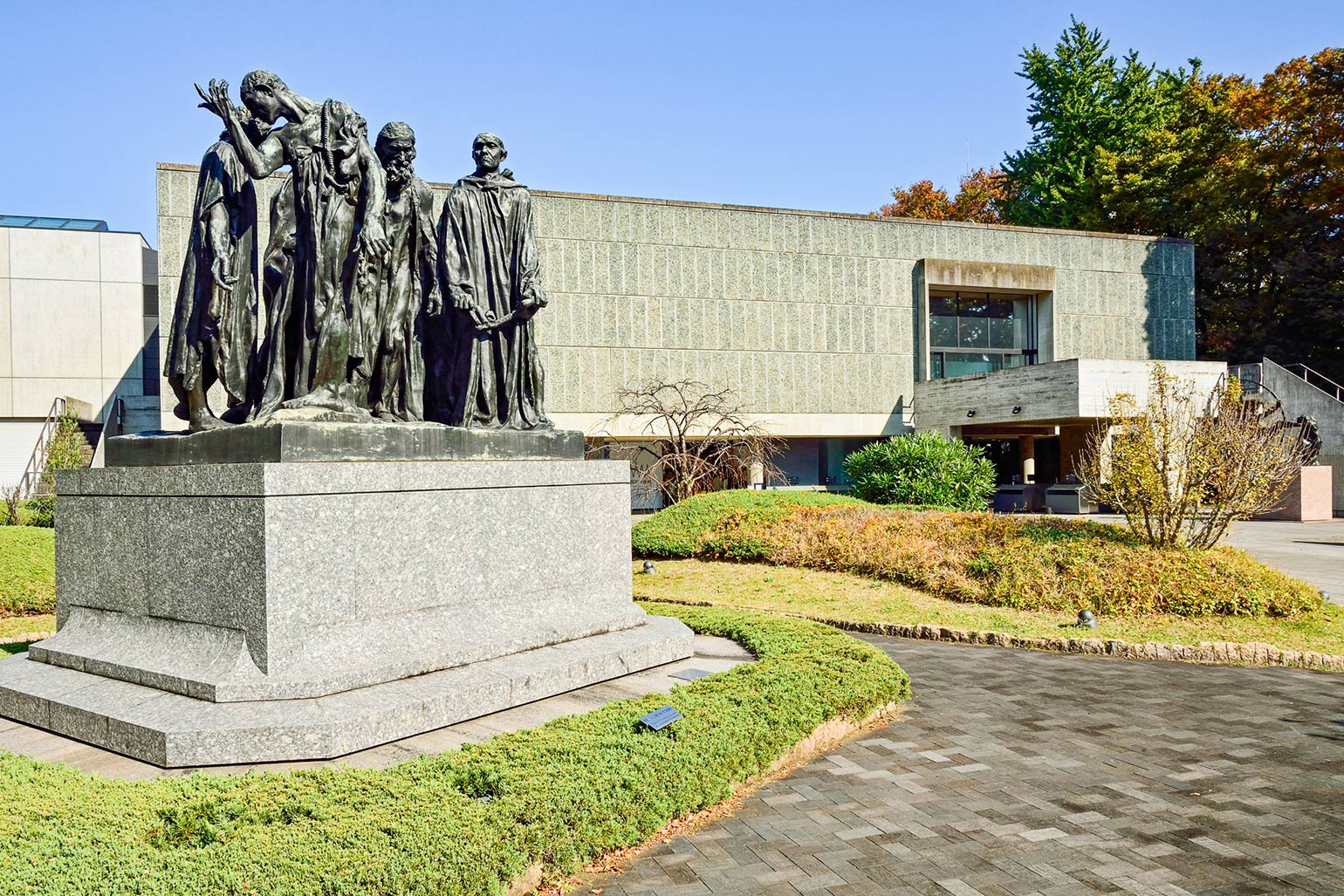 This area around can be said to be the beginning of post-war "Tokyo" commerce. It was a bustling downtown area before the war, and soon after the war, it became the center of the so-called black market. There are still some old shopping streets and wholesale stores in the area, and the scenery is different from "the Tokyo Station" around.

"Ueno Park", located here, is densely populated with some of Japan's leading museums and art galleries, including "the Tokyo National Museum", "the National Museum of Western Art", "the National Museum of Nature and Science" and others. "The Ueno Zoo" is also a popular spot for Japanese people.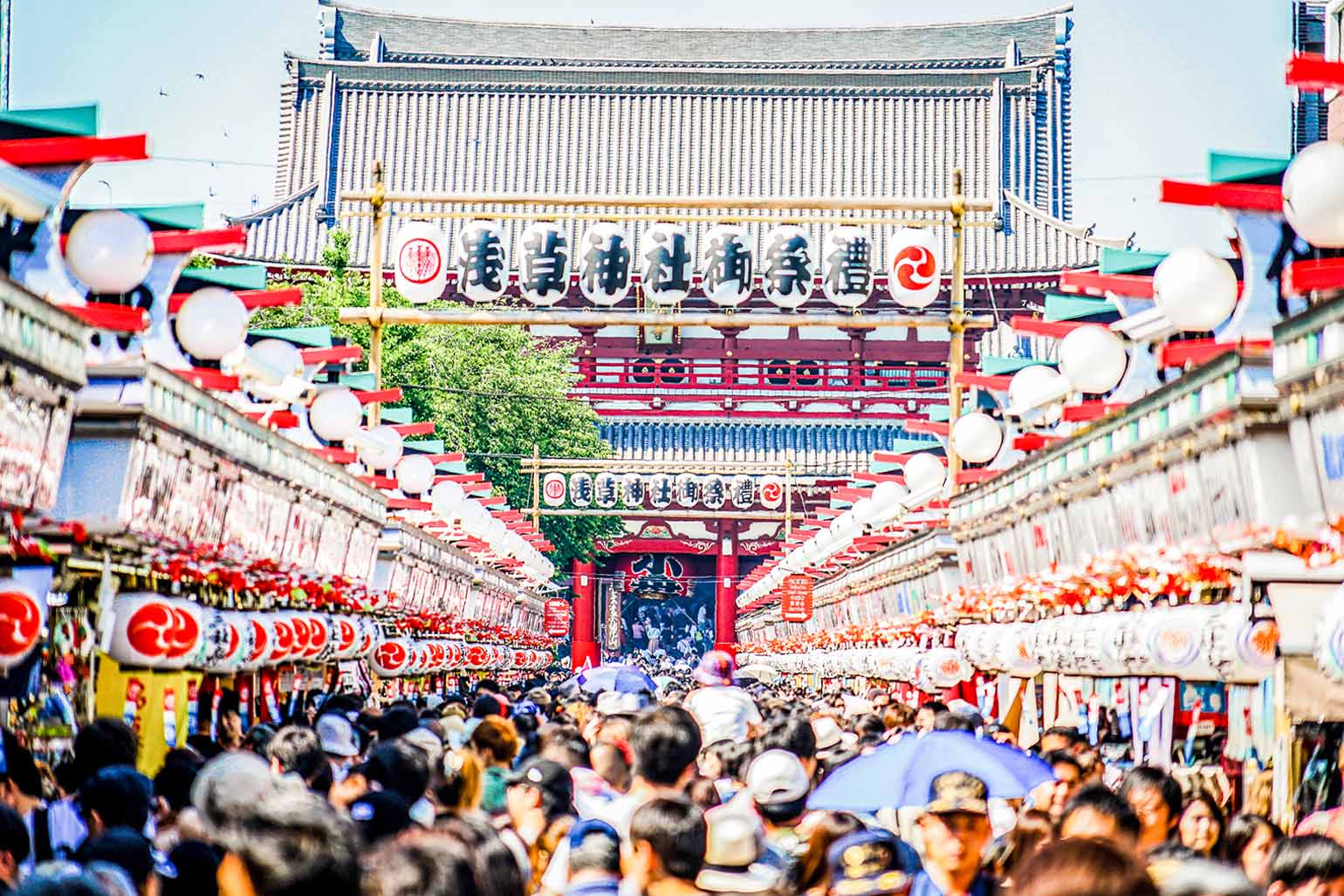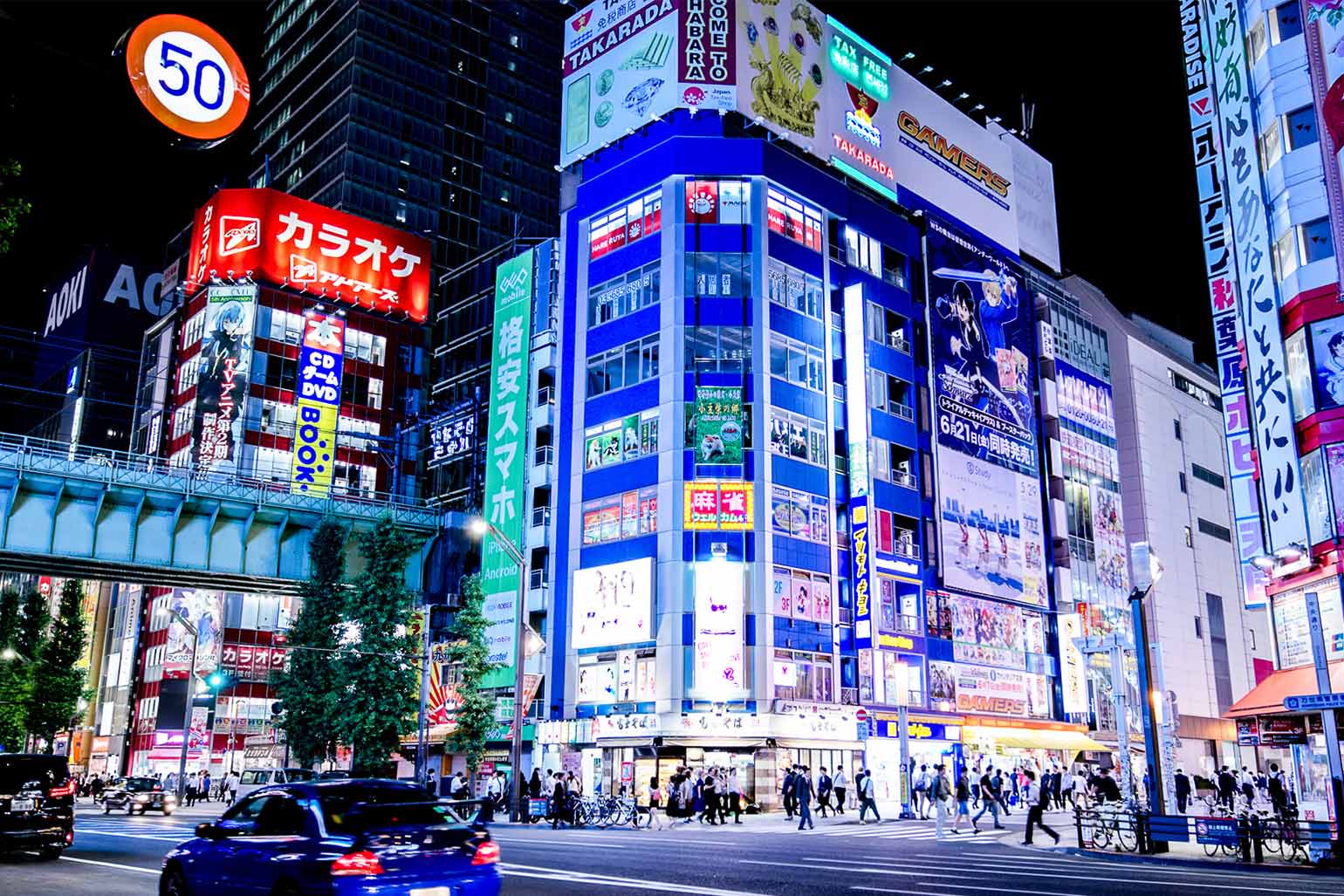 "Asakusa" is one of the most popular sightseeing spots around "Ueno", both in Japan and overseas. "The Sensoji Temple", the oldest temple in Tokyo area, and the surrounding shopping and dining districts are representative of "Tokyo" as a tourist area. It is also a center of traditional culture such as Edo crafts or entertainment, so it is definitely a place to stop by when visiting "Tokyo". In contrast to such a place as "Asakusa", "Akihabara" might be the center of modern culture(?). It has become famous worldwide as the center of the so-called "Japanimation" culture. This area was famous as a wholesaler of parts for electronics and other products. Then, the maniacal or rare items from various fields started to gather… In every field or genre, the most advanced culture is usually the one that is maniacal or rare in the eyes of the common, isn't it? Well… As a result, among those cultures, manga, animation, or etc. have come to be the focus of attention. Even before smartphones, tablets, PCs, etc. became commonplace, that is, even in the early days of Internet technology, this city was already very famous to those who knew. Well, it certainly has become a city with quite a unique scenery now.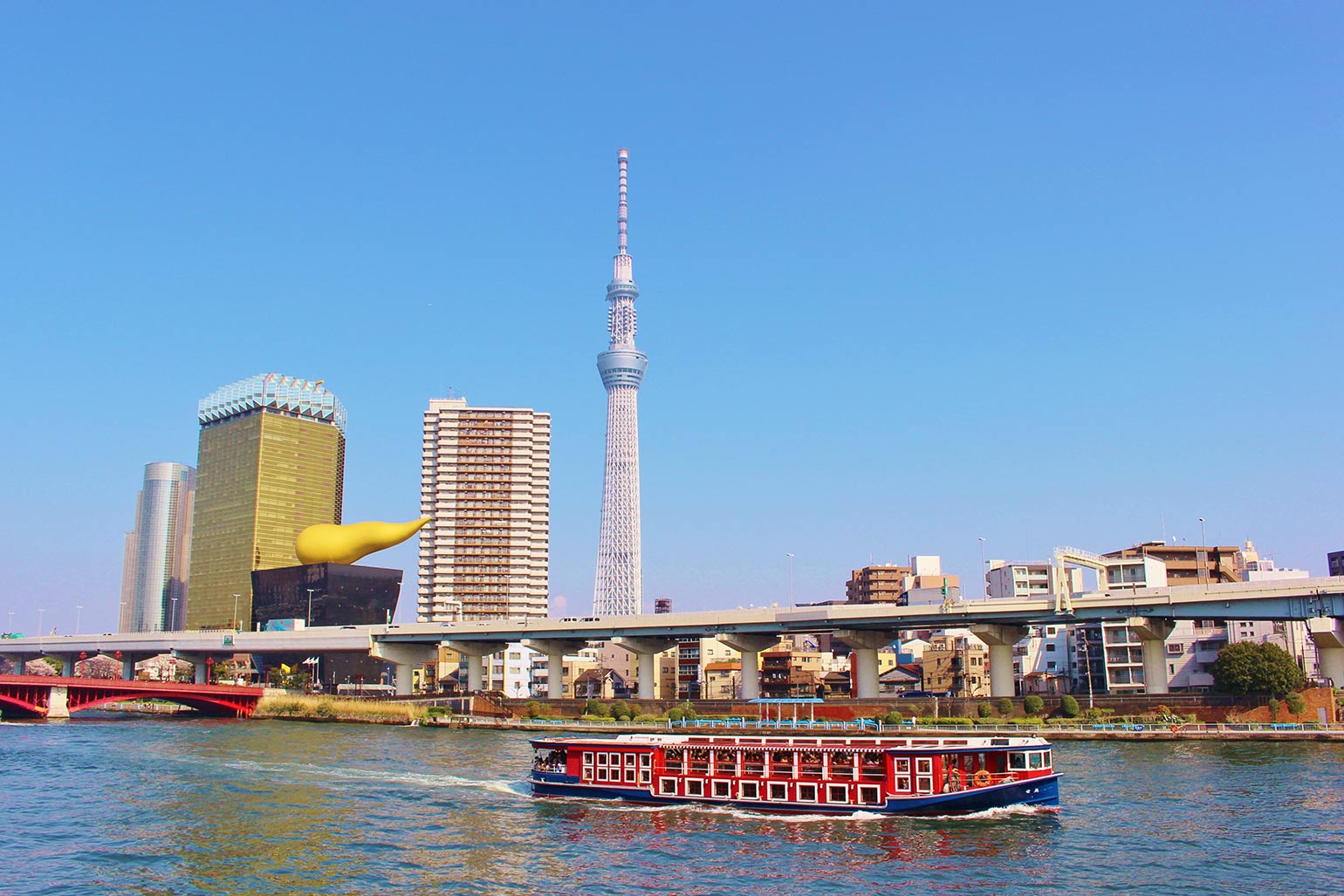 "The Tokyo Sky Tree" is a relatively new tourist attraction in "Tokyo". This is a radio tower built as a follow-up to "the Tokyo Tower". Since it is built far from the city center, there are no high-rise buildings in the surrounding area, making it quite conspicuous. It's only about 1km away from "Asakusa", so you can visit there easily.
Around "Shinjyuku"~"Shibuya"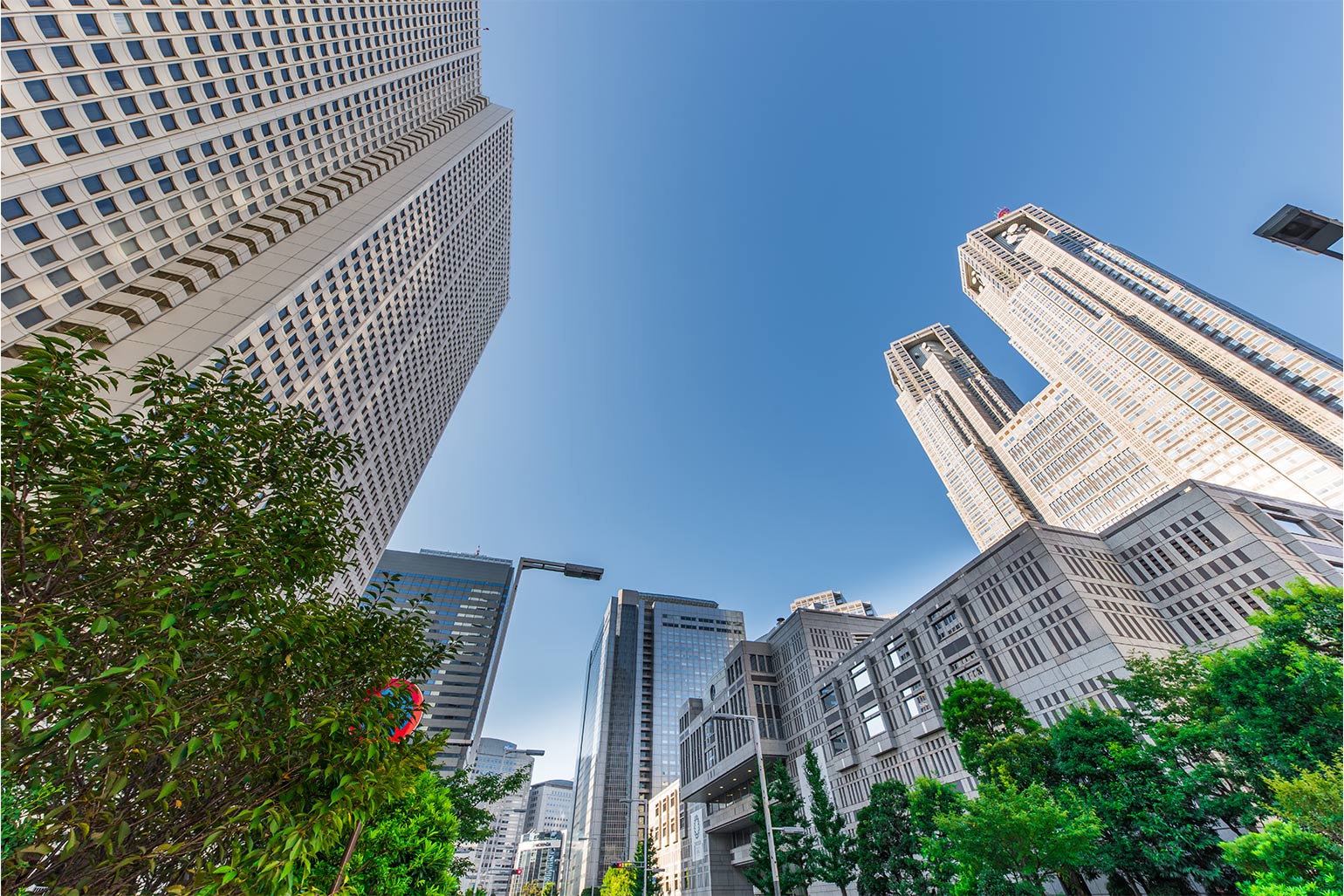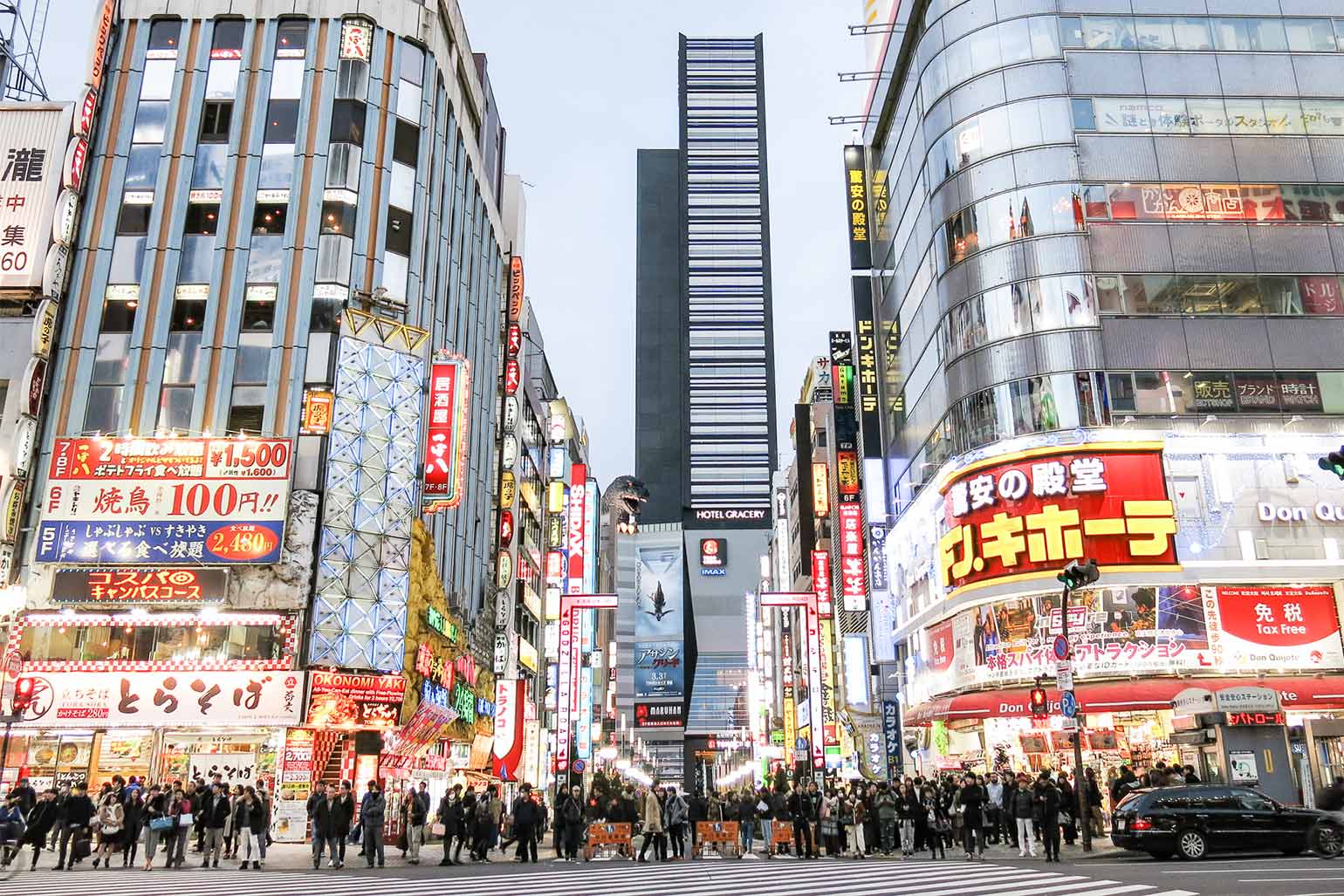 The densely packed skyscrapers of "Tokyo" probably belong to the office district of "Shinjuku". "The Tokyo Metropolitan Government" is also located here. "Kabukicho", which is located near the office district, is one of the most popular shopping areas in "Tokyo". It has unique different atmosphere or scenery from those of the above mentioned "Ginza" or others, even though it is the same shopping town. Hmm, how should we describe it…? The mood or vibe of the crowd is different, or the neon lights are different… Anyway, it has its own uniqueness. This area, with its dense concentration of restaurants and amusement facilities, has long been known as the "the sleepless city".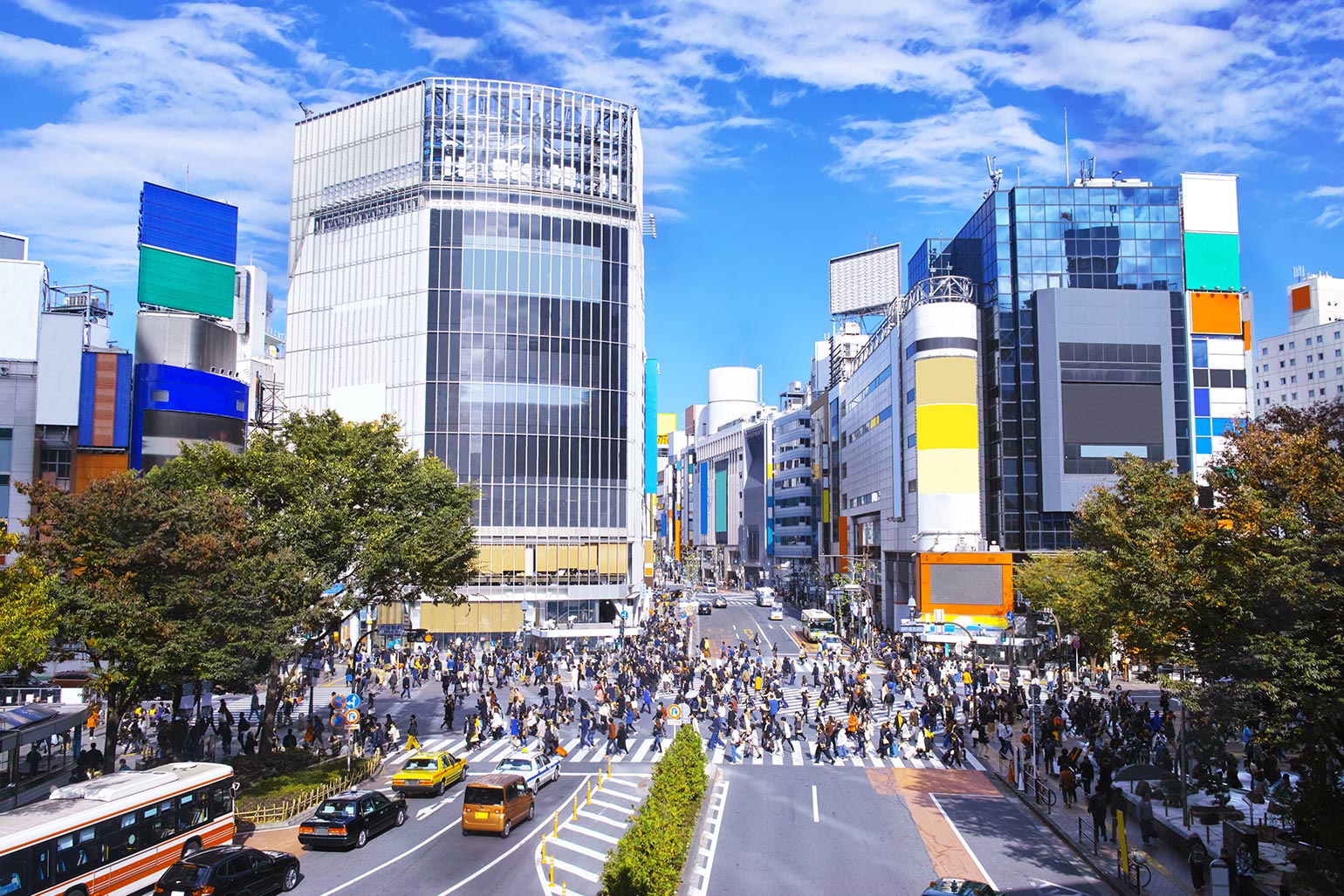 "Shibuya" will be known as the center of Japan's latest fashion, food, and pop culture. It used to be a city with a dense culture for young people including junior high and high school students compared to other areas, but in the past few years, it has become a city for adults, or rather, for working people. In recent years, it may be said that the role as the cultural centers of the latest fashion, food, pop culture, etc. are dispersing to other areas. It is because many commercial spots are being built in other areas. The area around "Shibuya Station" is undergoing large-scale renovations, and it looks like the streetscape will be changing quite a bit in the future.

The area around "Shinjuku" ~ "Shibuya" is not a place where you can visit famous tourist spots, but rather a place where you can explore the city. "Shinjuku" and "Shibuya" are very crowded places because they are intersected by many trains. It is strongly recommended to avoid the rush hour. If you actually get caught up in that crowd, you will suffer a lot of damage…
Around "Roppongi"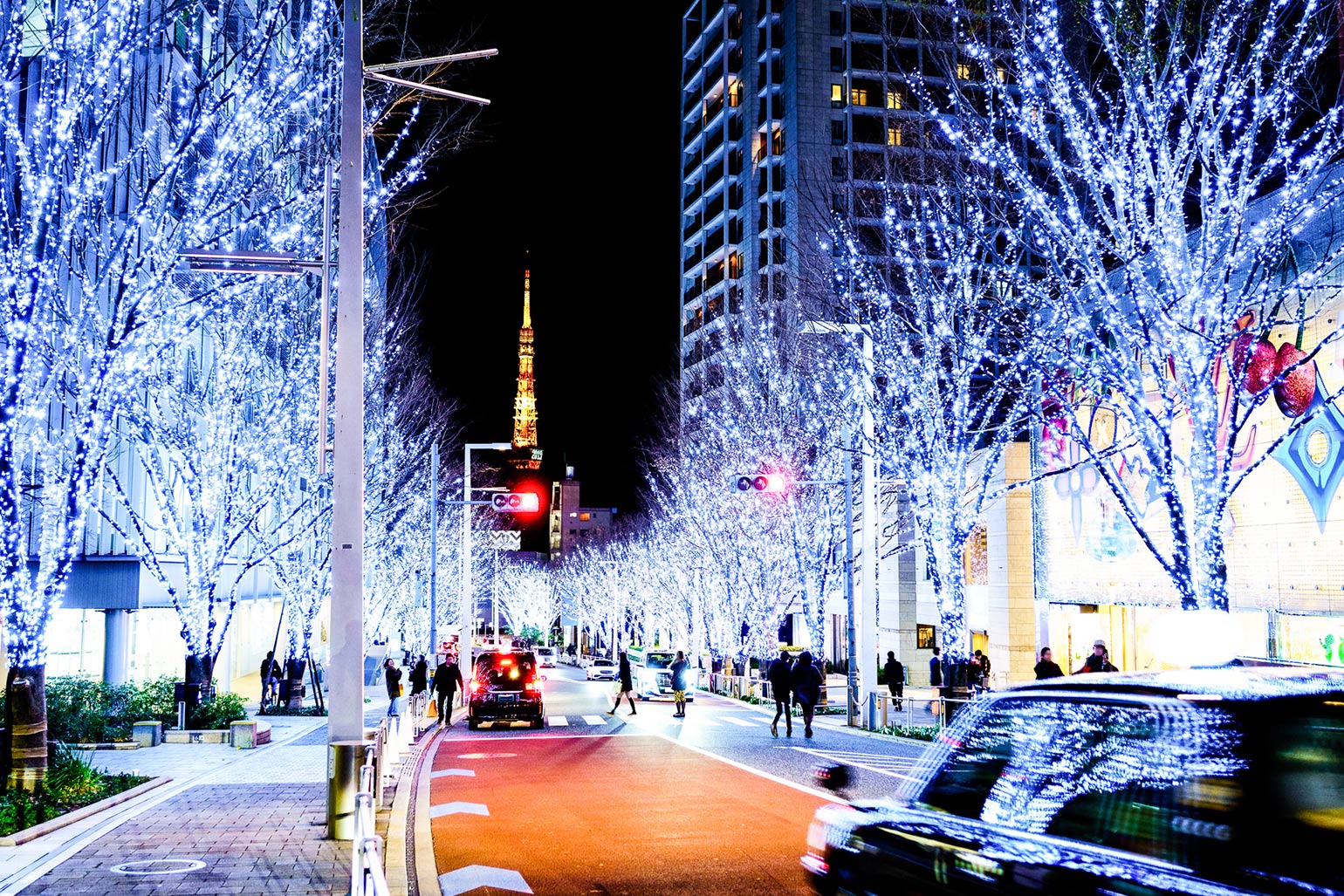 This is another area that is known as one of the most prosperous areas in "Tokyo". The area is also home to relatively new office complexes such as "Roppongi Hills" and "Tokyo Midtown". But on the other hand, even though there is a large office district nearby, there is also a quiet residential area a little further out, giving the impression that the area's color or role is clearly divided. As for shopping spots, restaurants, etc., there's quite a variety of them. "Roppongi" is located in Minato-ku, where embassies of countries around the world are concentrated, so there are many people from overseas. There are many people from overseas who live. Because of that, there are relatively many stores, restaurants, etc. that can cater to the cultural spheres of each region of the world.
Around "Odaiba"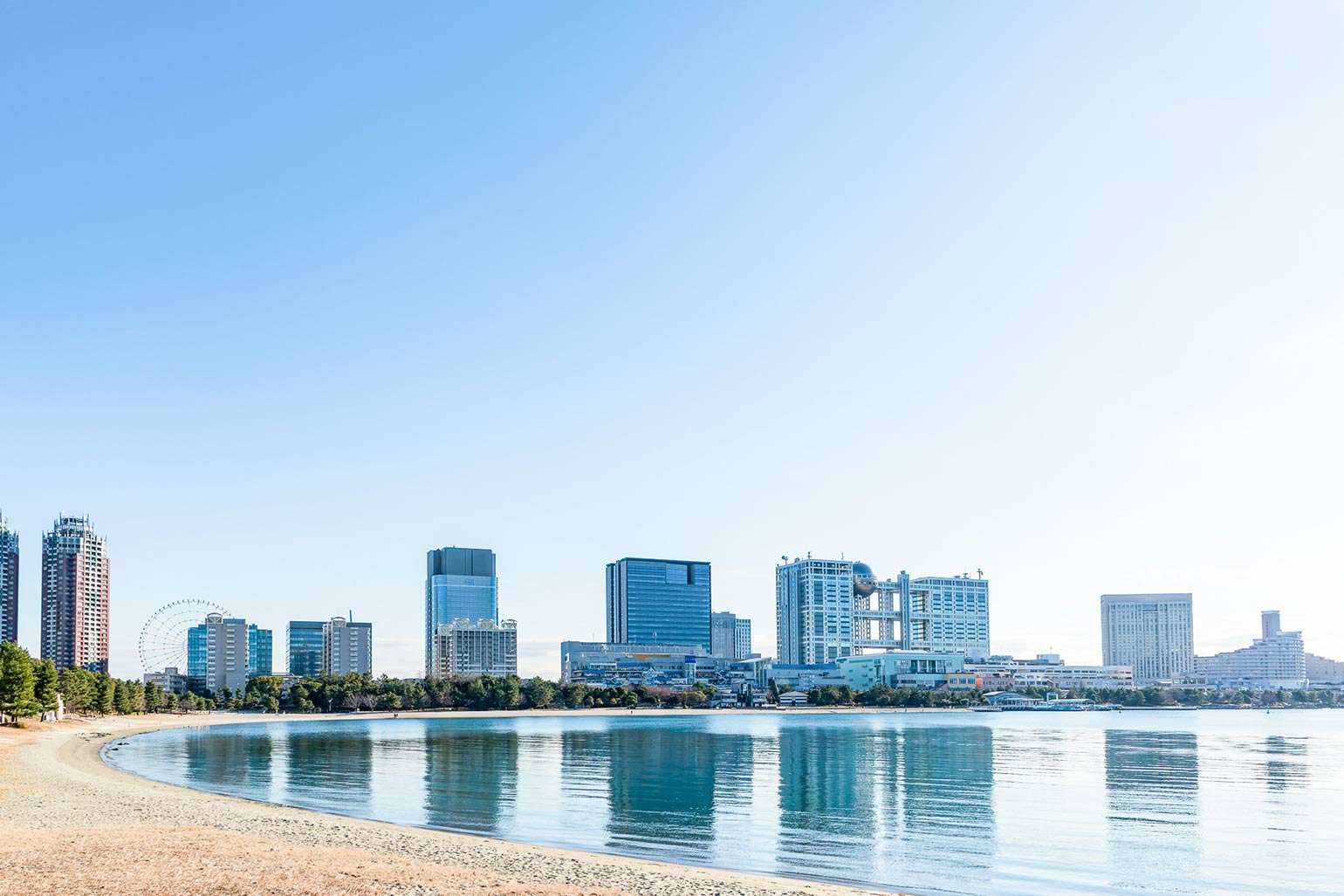 It is a waterfront area facing "Tokyo Bay". As a matter of fact, most of the central part of "Tokyo" is an area that was developed through land reclamation. This entire area is an artificial island. The "Odaiba" area is very rich in amusement. We can say that it is also a great area for those who plan to bring their children. There are a number of amusement facilities such as "KidZania Tokyo", "Tokyo Joypolis", "Oedo Onsen Monogatari" and etc. You will be able to find easily many facilities for shopping and eating. There are also many park facilities such as "the National Museum of Emerging Science and Innovation" and "the Kasai Rinkai Park Aquarium". The "Toyosu" area, where the market was relocated from "Tsukiji", and "Tokyo Big Sight", the famous venue for the Comic Market, are also located in this area. If you are coming from central "Tokyo" city, you can take "the Yurikamome line" if taking the train, or "the Rainbow Bridge" or "the Metropolitan Expressway" if renting a car or a car.
The main tourist spots around "Tokyo"
"Yokohama"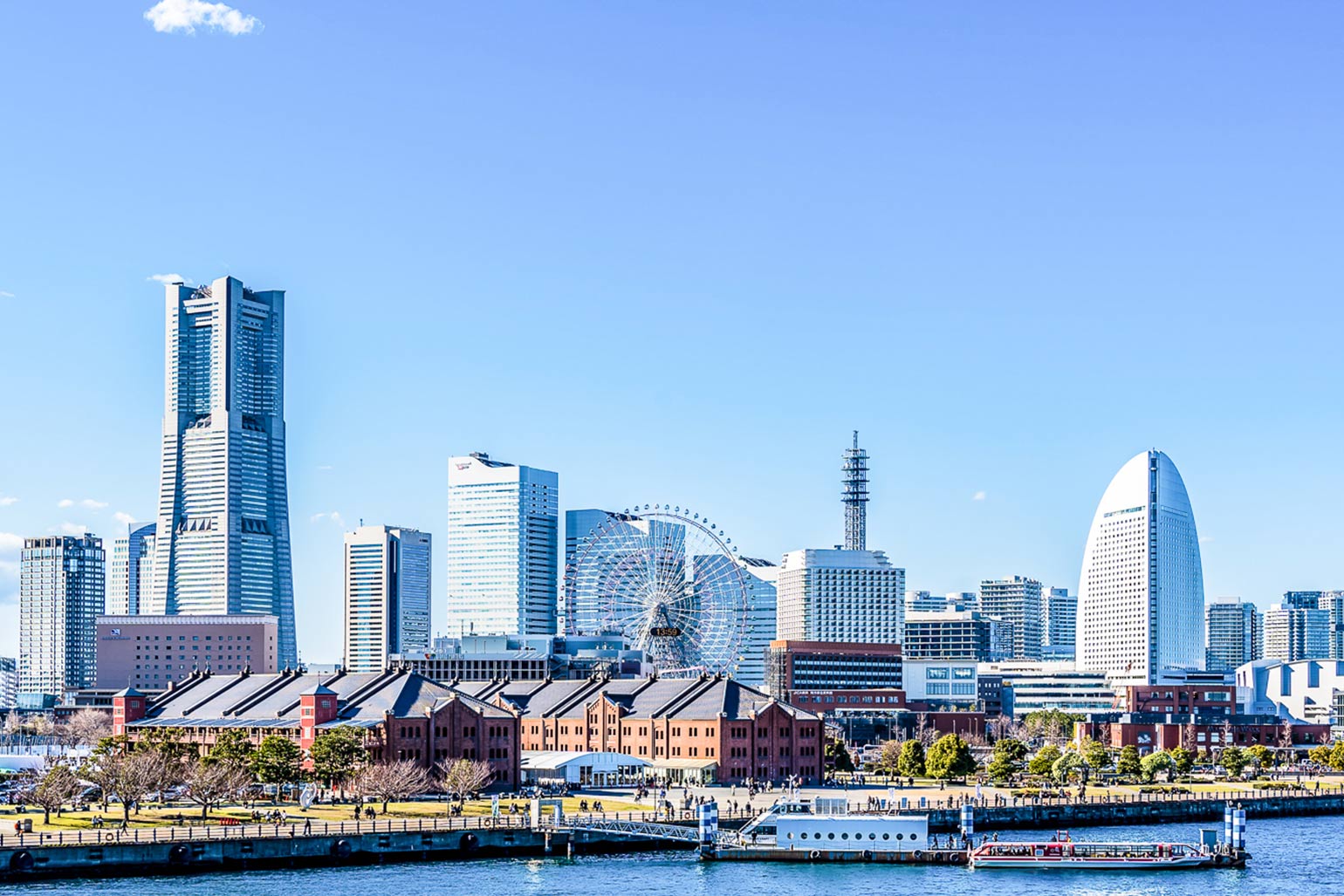 For more information about sightseeing in "Yokohama", please refer to another page.
→ https://epic-j.com/sightseeing/main-cities/yokohama/
"Saitama"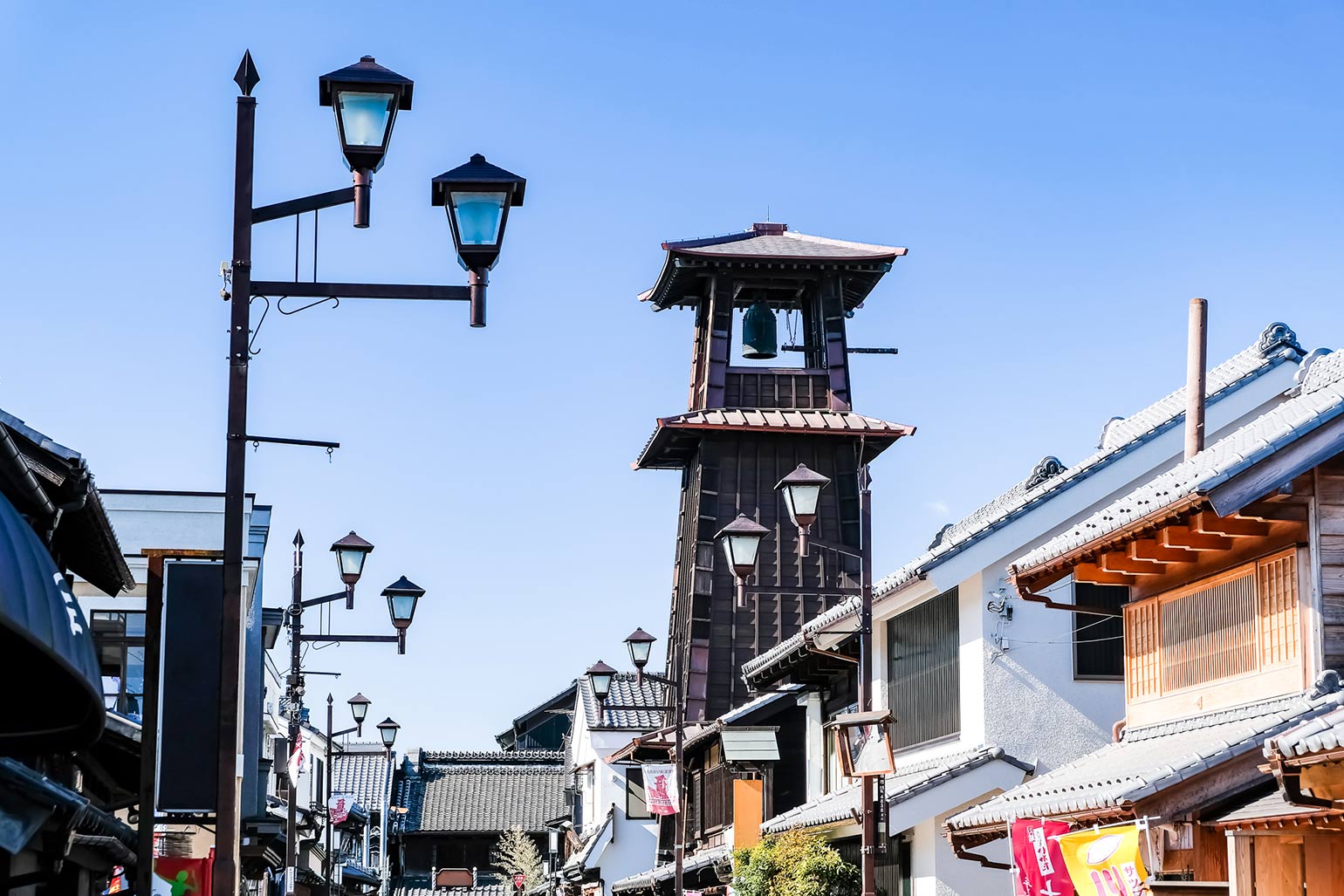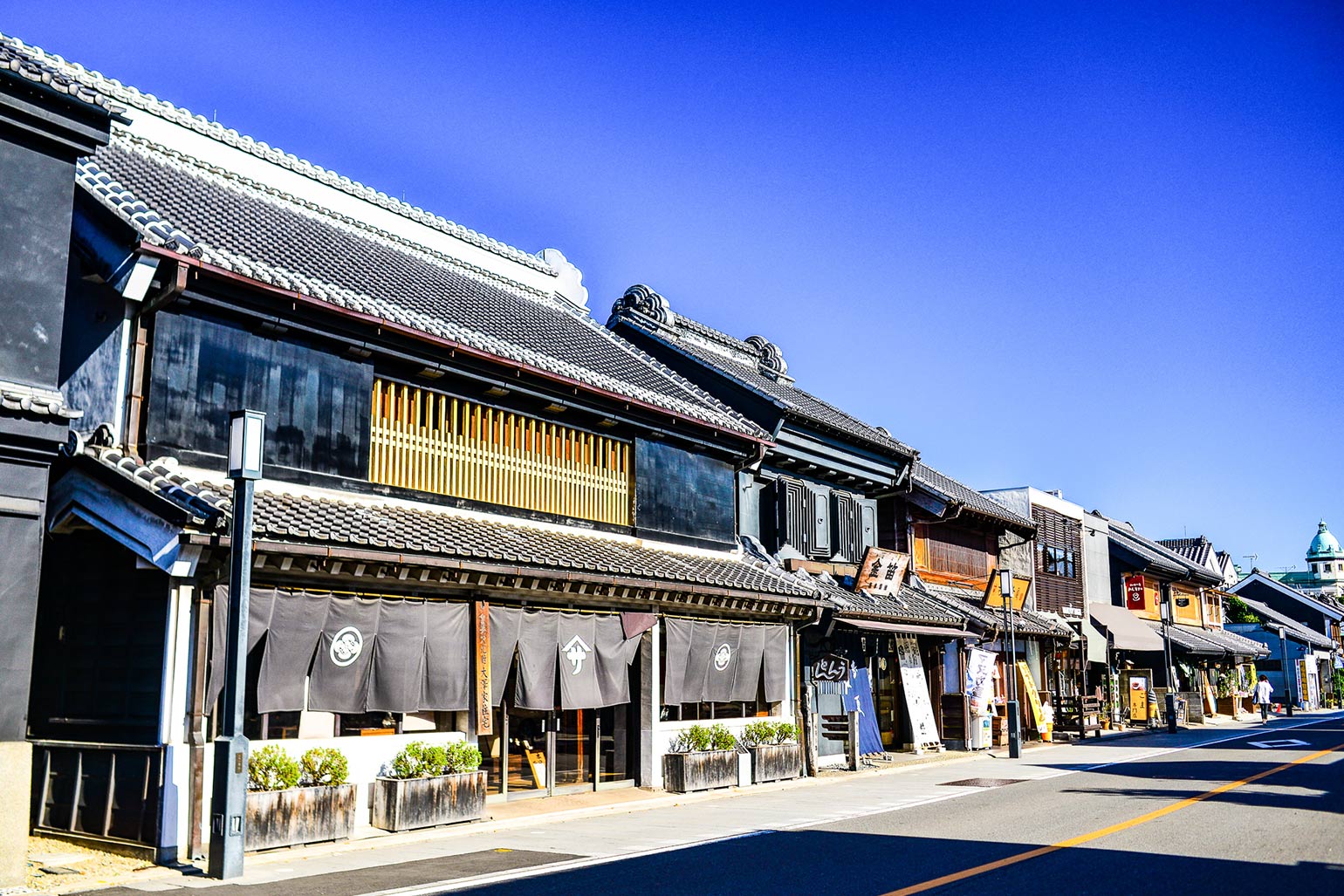 It is just next to "Tokyo". "Saitama", the capital of Saitama Prefecture, is one of the largest cities in the Kanto region. It takes about 30min to get to "Omiya Station", the central station, from "Tokyo Station" by both train and bus. It may not be well known to people from overseas, but there are quite a few amazing sightseeing spots in Saitama. Bus travel companies often offer day trip tours from "Tokyo".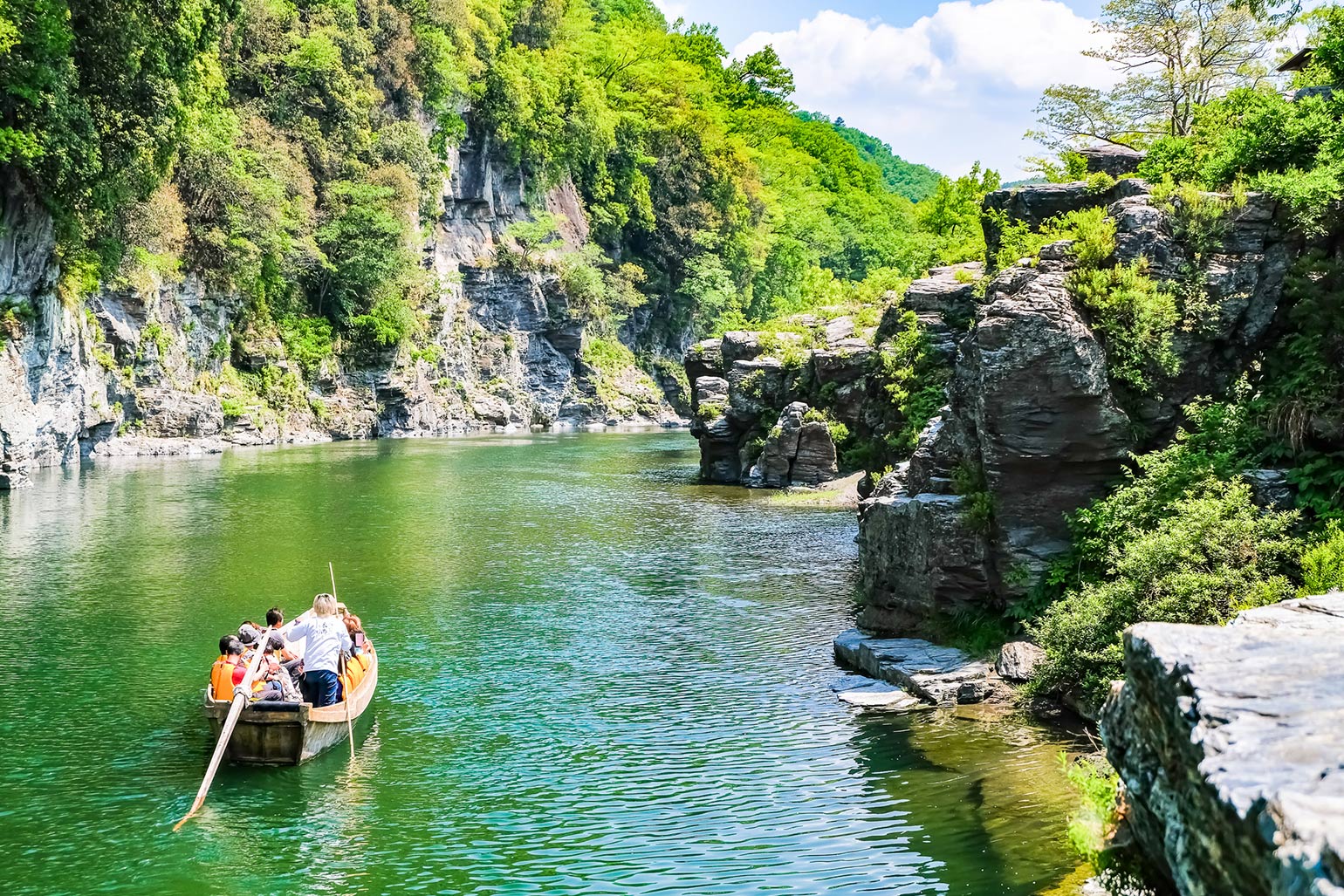 If you are planning to visit sightseeing spots in "Saitama", you can expect to spend about 1~2 hours traveling from "Tokyo Station" to "Omiya Station" and more little. "Kawagoe", where the streets of a once famous main road post town still remain, and "Nagatoro", a scenic spot where you can enjoy viewing the autumn leaves while going down the river. "Chichibu" is known for "the Chichibu Night Festival", and is also known as a leisure spot where you can enjoy various outdoor leisure activities and hot springs. Recently, "Hanno" is also popular. Also, "Saitama" is known among anime fans as a place where many popular works were set, and many people visit the city for so-called "pilgrim visit". There are quite a few nice spots to visit. In the middle of summer, it is one of the hottest areas in Japan, so be careful, but it is a highly recommended area. If you are interested in sightseeing around the Tokyo area, please come and visit us.