This is a kind of vending machine where you put in coins and turn the handle once, and a spherical capsule holding a toy is thrown out. In Japan, "Gacha-Gacha", "Gasha-Gasha", "Gachapon", or "Gashapon" or more commonly used names. These names vary depending on the time period and region. The trademark name of that famous toy manufacturer is so familiar that it has become a common name in its own right. The ease of the price range, which can be purchased with coins. That gambling feeling of not knowing which item is going to come out and getting your hopes up that the desired one will come out. The number of products that exquisitely stimulate the collectors' passion. In addition, it is fun to show each other's collections and exchange some collections with other "like-minded people" who collect the same products… It is undoubtedly one of Japan's leading toy cultures. It seems that Japanese capsule toys are very popular among people from overseas. They have a very high reputation because of their high technology in precise and detailed processing and modeling, in addition to the many character contents such as manga or anime that are popular overseas. In recent years, there have been many rather maniacal series of products that have become the talk of the town in various aspects. In fact, when you see them, you may wonder, "Why did they make a capsule toy out of these?"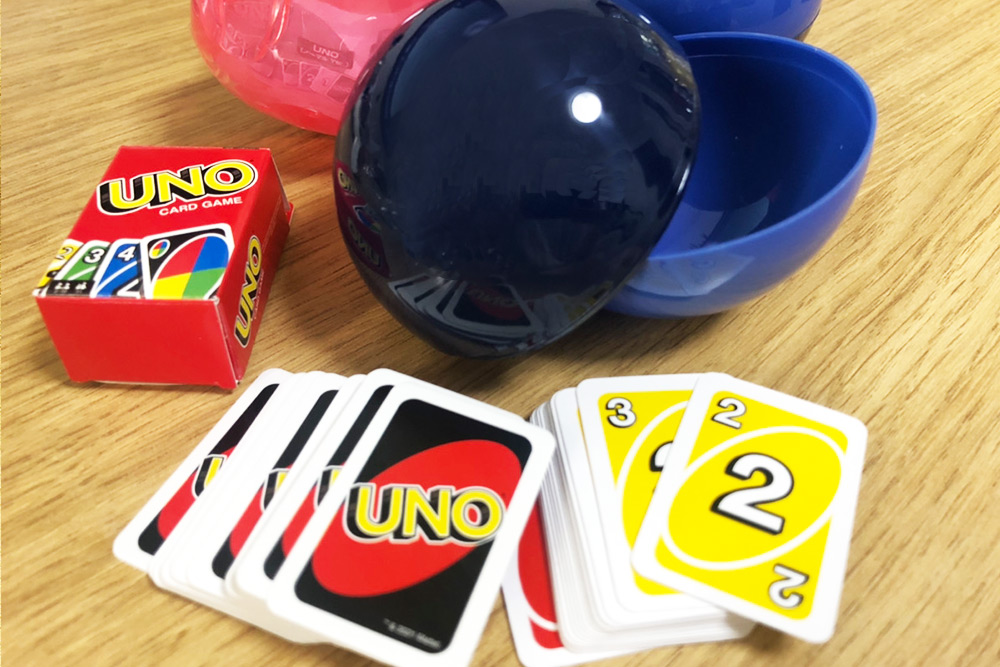 "Capsule toys" machines are said to be one of the forms of vending machines originally invented in the United States. The ones where colorful balls of gum come out are well known. The original idea was to sell a toy in a capsule instead of that gum. It was introduced to Japan in the late 1960's, and since the 1970's, it has spawned a number of big hit series. Super cars, special effects heroes / Monsters, famous wrestling manga characters, famous robot animation, etc… In the 1980's, the mainstream popularity was based on series of manga and anime characters, but there was also a wide variety of toys that were sold only as capsule toys. Party goods, joke goods, miniature goods, stationery, accessories, etc… There were so many fascinating and charming items. "I" used to collect a lot of those ones too~!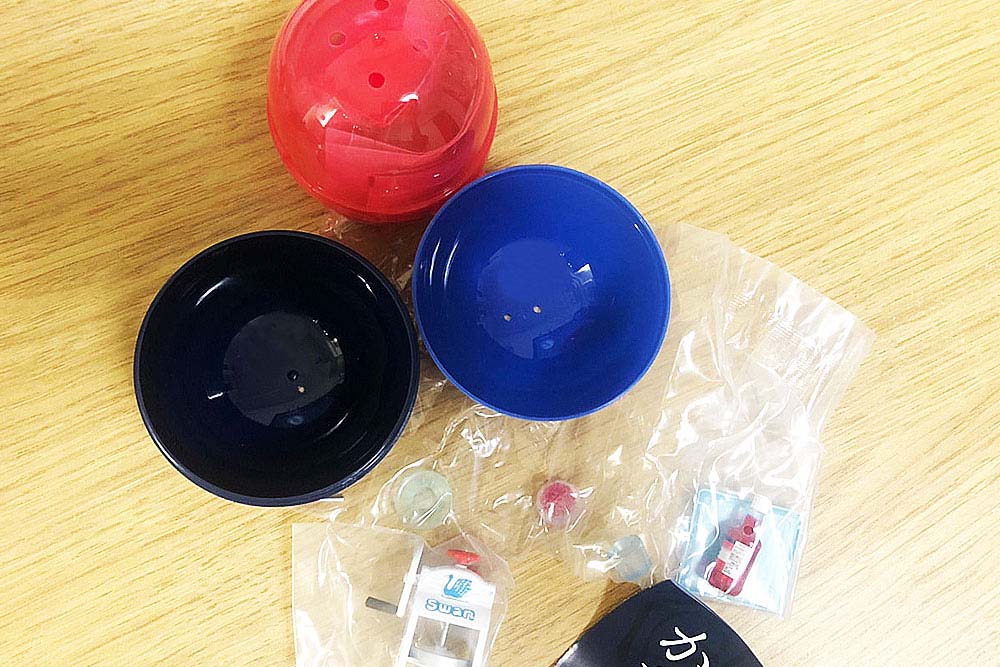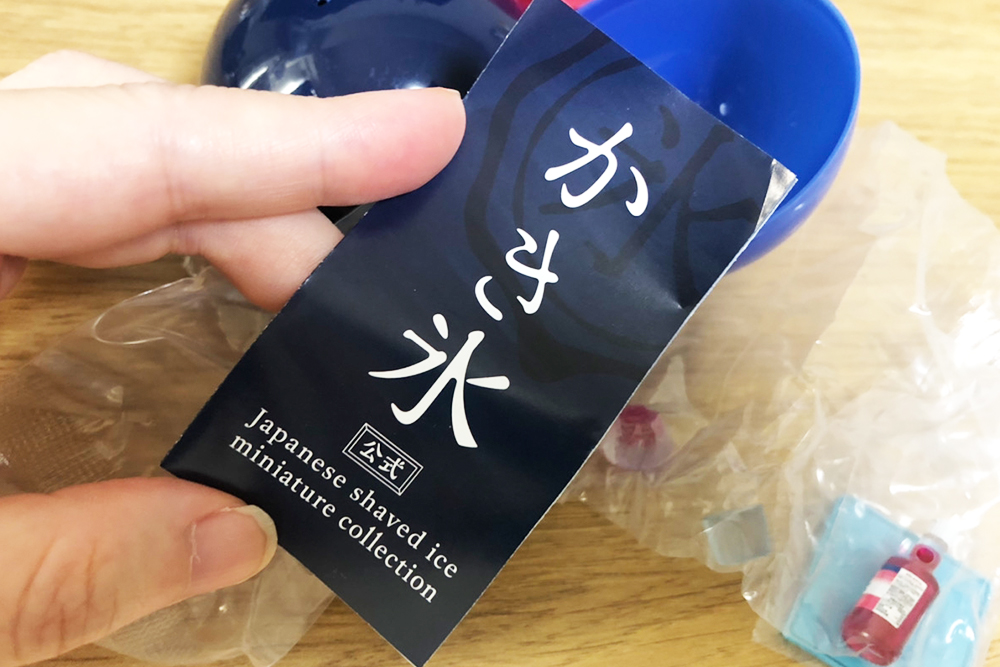 Many of the Japanese snacks contained bonus toys, stickers, and cards. Each confectionery manufacturer and toy manufacturer created various series of products from a variety of perspectives. Children were happy when some kinds of toy are included as an extra with their candy or snacks. And if those toys were of high quality and came in a wide variety, they would be very popular. We guess that "capsule toys" in Japan were the specialization of the fun and interesting aspects of those toys. After that, the popularity of capsule toys in Japan declined little by little. At that time, video games were becoming very popular in Japan. Children's interests in toys were also changing rapidly. Because of those trends, the number of manufacturers specializing in capsule toys has decreased somewhat, but the Japanese capsule toy industry has not disappeared. They were further improved in quality and variety… Now they are very amazing products lineup. Many of today's capsule toys in Japan are not only for children, but are probably more for adults. There are a lot of really interesting products from various famous manufacturers. There are so many that we would like to take the time to tell you about their exquisite charm one by one!! Due to so-called " grown-up situations", it is really frustrating that we cannot introduce some examples. That one, that one, that one… PLEASE do a search on the web or something!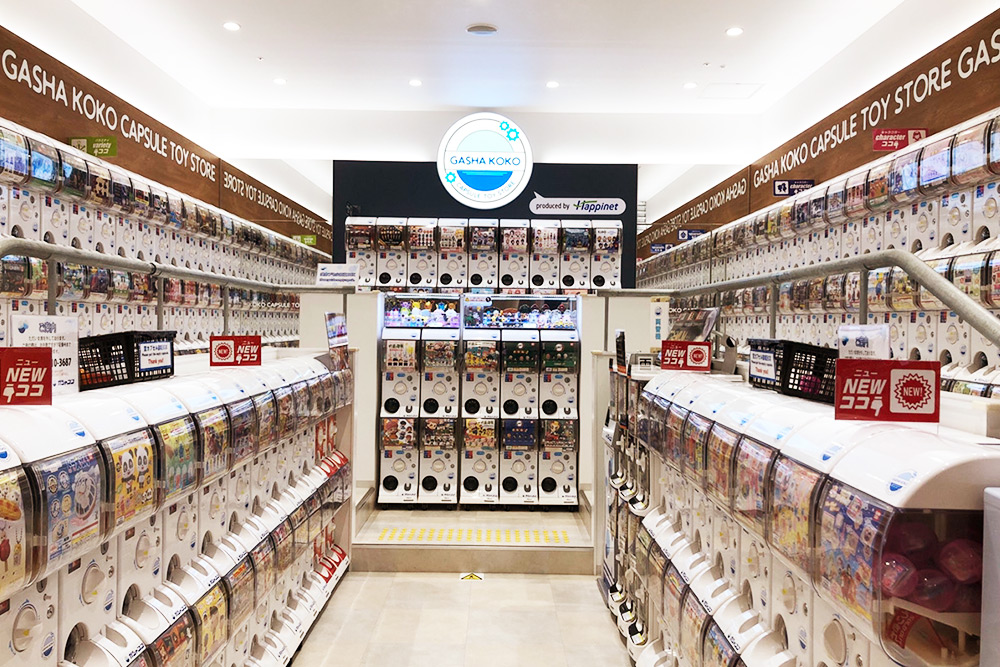 In shopping malls, supermarkets, and other places where people gather, there is a high probability that capsule toy vending machines will be installed. In some places, a ridiculous number of them are set up. It will be fun to see what kind of toy series will be installed, but it probably won't be too difficult to find a capsule toy machine in Japan. The less famous the capsule toy vending machine is, the more rare it can be. You should be happy with your luck. And if you find one, please try it. Maybe once you try it, you will definitely be captivated by its unearthly fascinations.