"Japanese Pottery" is popular not only in Japan, but also in other countries. There is a wide variety for each region, each of them is commonly called or reffered "○○-yaki" (○○ is usually the name of a local, "yaki" means "ware"), so it may be just right for a souvenir. Many people overseas are interested in it as an image item of "Japanese Food" or "Japanese Tea" culture. It seems to be popular not only as a household item, but also as an ornamental item.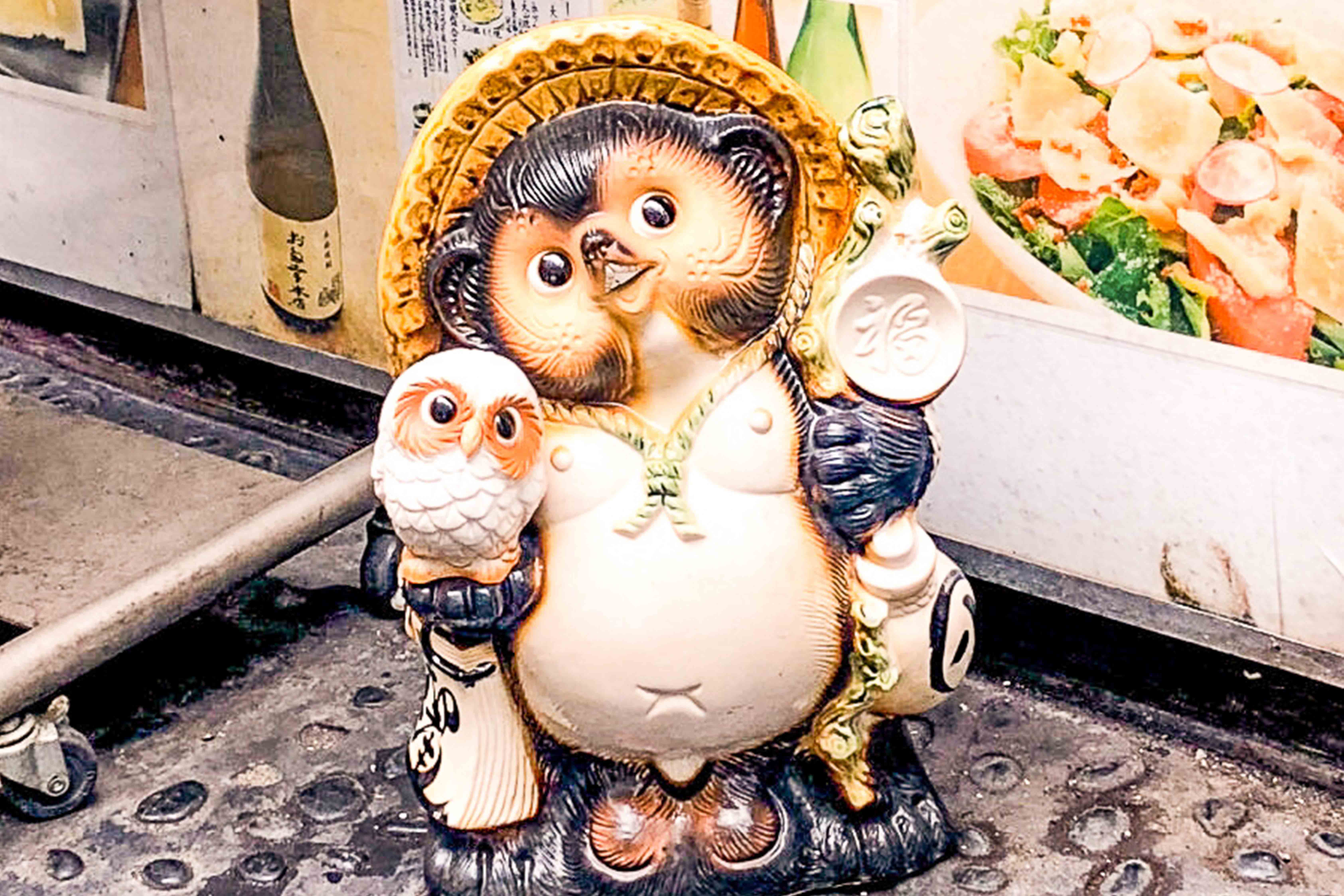 Although it's very difficult to explain simply what makes "Japanese Pottery" so attractive… OK, we'll try to dare… Do you know the Japanese word "Fu-ai"? It's meant to be an atmosphere that includes all the hues, shapes, textures, impressions, etc. This "Fu-ai" would describe what's attractive about "Japanese Pottery" very well. "Japanese Pottery" has a different "Fu-ai" for each of its regions. Depending on the composition of the clay (called "ceramic clay"), firing method, glaze and other subtle differences in materials or processes, each has completely different characteristics. It's true that the results of the wisdom, experience and ingenuity of our predecessors. And it's amazing how those traditions are carried on to create products for each era. "Japanese pottery" includes not only tableware and other items, but also figurines. We're sure you must have ever seen the raccoon dogs of "Shigaraki-yaki", or lucky cats of "Imado-aki" or "Tokoname-yaki".
Typical "Japanese Potteries"
You can buy them on the web these days. Because it's a tough one to carry around in your hand luggage, but it's more fun to buy it after you've actually taken it in your hands and examined it, isn't it? Of course, we won't force you. Almost every region has its own unique pottery. Many of them are designated as "Cultural Assets" or "Traditional Crafts" of Japan. There are even places where you can experience "Japanese Pottery" making yourself. Oh, don't worry. That pottery your making must be yours. Why not try it out once?
Hokkaido / Tohoku Region
Tsutsumi-yaki(Miyazaki), Naraoka-yaki(Akita), Hirashimizu-yaki(Yamagata), Aizu-Hongo-yaki(Fukushima), Obori-Souma-yaki(Fukushima)
Kanto Region
Kasama-yaki(Ibaraki), Mashiko-yaki(Tochigi), Koisago-yaki(Tochigi)
Hokuriku / Koshinetsu Region
Mumyoui-yaki(Niigata), Suzu-yaki(Ishikawa), Ohi-yaki(Ishikawa), Kutani-yaki(Ishikawa), Echizen-yaki(Fukui)
Tokai Region
Mino-yaki(Gifu), Shitoro-yaki(Shizuoka), Seto-yaki(Aichi), Tokoname-yaki(Aichi)
Kinki Region
Banko-yaki(Mie), Iga-yaki(Mie), Shigaraki-yaki(Shiga), Shimizu-yaki(Kyoto), Raku-yaki(Kyoto), Tanba-Tachikui-yaki(Hyogo), Izushi-yaki(Hyogo), Akahada-yaki(Nara)
Chugoku Region
Yunotsu-yaki(Shimane), Iwami-yaki(Shimane), Bizen-yaki(Okayama), Hagi-yaki(Yamaguchi)
Shikoku Region
Otani-yaki(Tokushima), Tobe-yaki(Kagawa)
Kyusyu Reion
Ueno-yaki(Fukuoka), Koishiwara-yaki(Fukuoka), Takatori-yaki(Fukuoka), Karatsu-yaki(Saga), Arita-yaki(Saga), Imari-yaki(Saga), Hasami-yaki(Nagasaki), Hirado-yaki(Nagasaki), Shodai-yaki(Kumamoto), Onta-yaki(Oita), Satsuma-yaki(Kagoshima)
Okinawa Region
Tsuboya-yaki(Okinawa)