Thank you all for waiting patiently. This is a story about Japanese bathrooms that everyone has been worried about. Isn't it always a problem when you go out? Moreover, there is no doubt that you will be more worried to use the restroom when you go abroad.
Now… about Japanese bathrooms. You really have nothing to worry about. There are almost no places where there are no "washroom" in public facilities and commercial facilities. Moreover, bathrooms can be used free of charge except for a few situations. Of course, toilet paper is also available! By the way, a few of such exceptions are bathrooms installed in mountain huts or ocean houses. Many people from overseas seem to be surprised about the Japanese bathrooms. In particular, they would be very grateful to be able to use bathrooms in commercial facilities for free. In addition, it seems to be quite clean. From the viewpoint of Japanese people, it is quite natural that bathrooms can be used free of charge, and there are quite a few places where they can be satisfied with the cleanliness. In that sense, we guess it's a little luxurious… We think we should feel more thankful, really. However, in addition to these restrooms, awareness of "cleanliness" is an important value in Japan. Therefore, it is used cleanly even places when it can be used free of charge. If you don't use it cleanly, the next person after you will be very disappointed.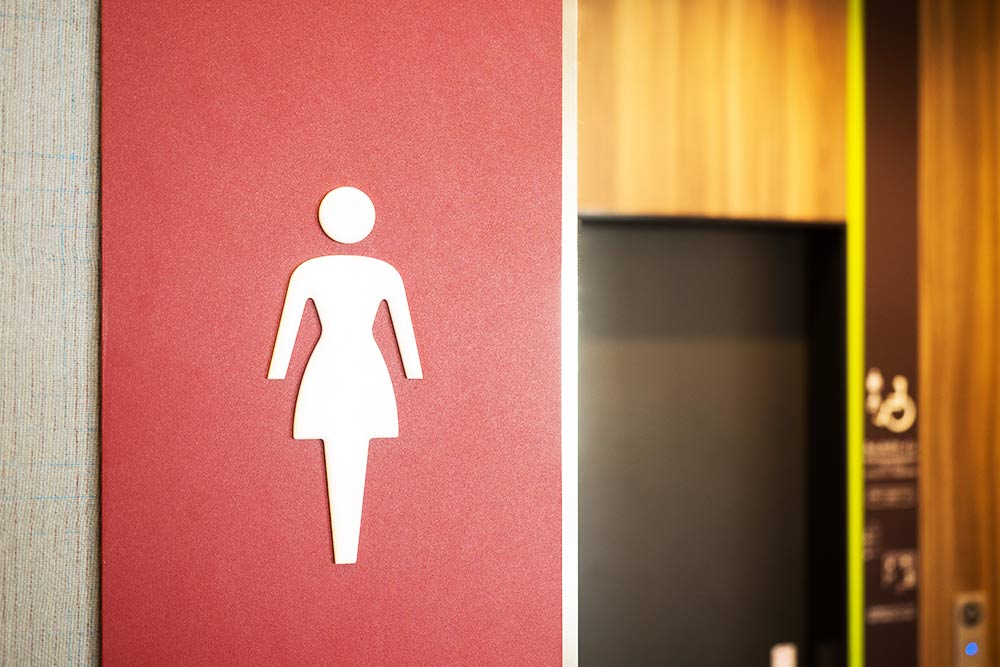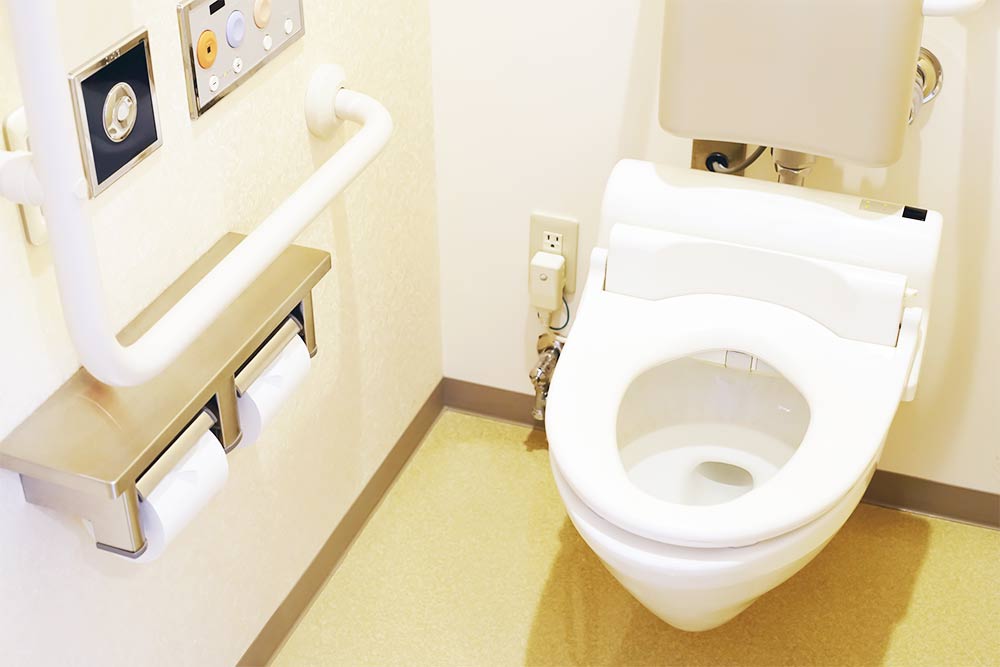 Convenience stores, restaurants, general commercial facilities, etc… There are many places where you can use bathrooms for free, but it is only part of the service. In particular, it is absolutely impossible to use restrooms without permission at convenience stores and restaurants. After all, in those circumstances, shopping for something would translate to manners. Even if walked for very long, please say "Can I use a bathroom?" And use it cleanly for the next person to use.
We would like to tell you one more important thing about the bathrooms in Japan. Surprisingly, there seems to be little mention about this thing, but we would like to remind you to keep this in mind. That is about the size of Japanese toilets. It could be the size of the toilet room or the size of the toilet bowl itself. The size of them in Japan are quite often small. As for the size of the rooms, they are small, with low ceilings and shelves. As for the size of the toilet bowl itself, it's short in length front to back, and the toilet bowl is shallow. They are quite inconvenient for those who have a lot of baggage or for those who are large. In the very worst case, you may not be able to use it at all… If they are newly renovated or remodeled within the last few years, there is often no need to worry about these inconveniences… On the other hand, it is not uncommon for commercial facilities and restaurants that have been in business for more than a decade or so, or those in well-known tourist destinations, to have not yet been resolved. Even Japanese users often find it quite inconvenient (in fact, in some cases, there is really no way to use it…). It's true. It looks so clean, but… Hmmm, too small (or too narrow)… Oh, It's impossible… This is quite damaging, right? Therefore, we would like to ask you to keep in mind the size of the toilet when using the bathrooms in Japan. It is important to find a toilet that will not inconvenience you, with enough time to spare, before you find yourself in a serious situation.
These were very important topics.
For infants or children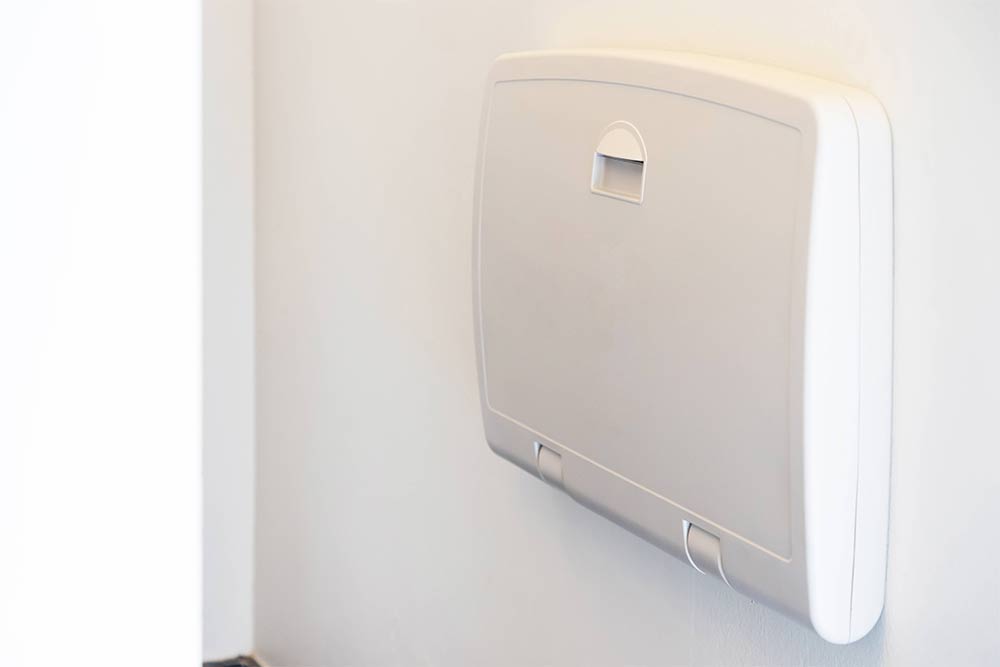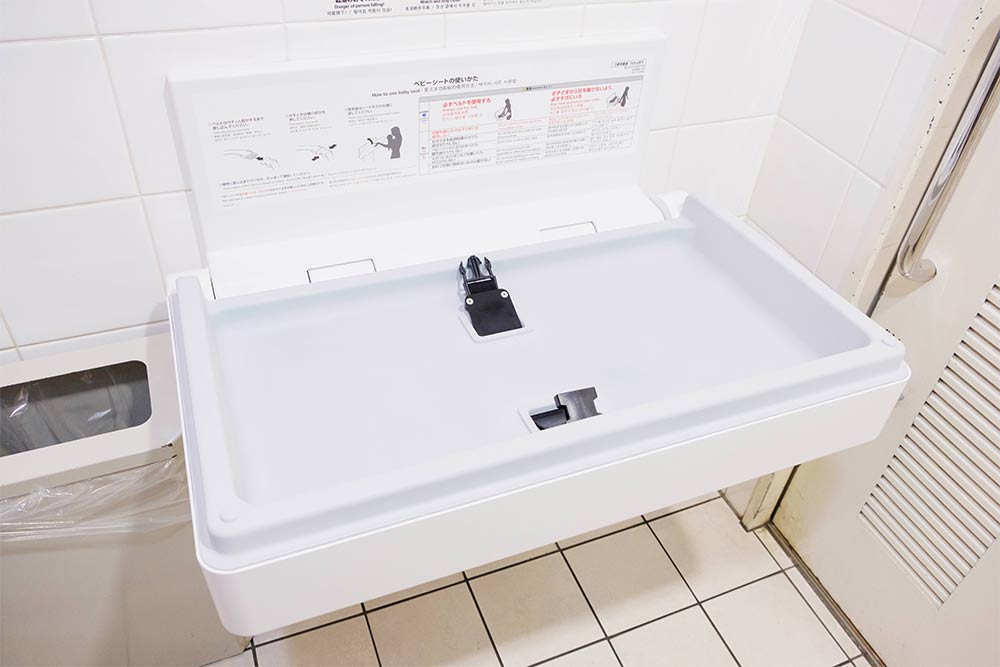 If you have infants or children, you should use a private room. There are special seats. There is also a fall prevention bar. In large bathrooms, there is also a table for changing diapers. However, please note that there are many cases where these tables do not exist in men's bathrooms.
Fitting board
This is what have recently seen in women's toilets. Is this because women have more use out of these boards? This is very convenient if you are wearing a kimono, yukata, or even men, such as a Haori-Hakama. It's really hard to use the restroom in these attires. The shape of the clothes gets altered, and the clothing is expensive, so it's hard to get dirty… Though before, traditional Japanese clothing was easier to make than western clothes…
Toilet for disabled people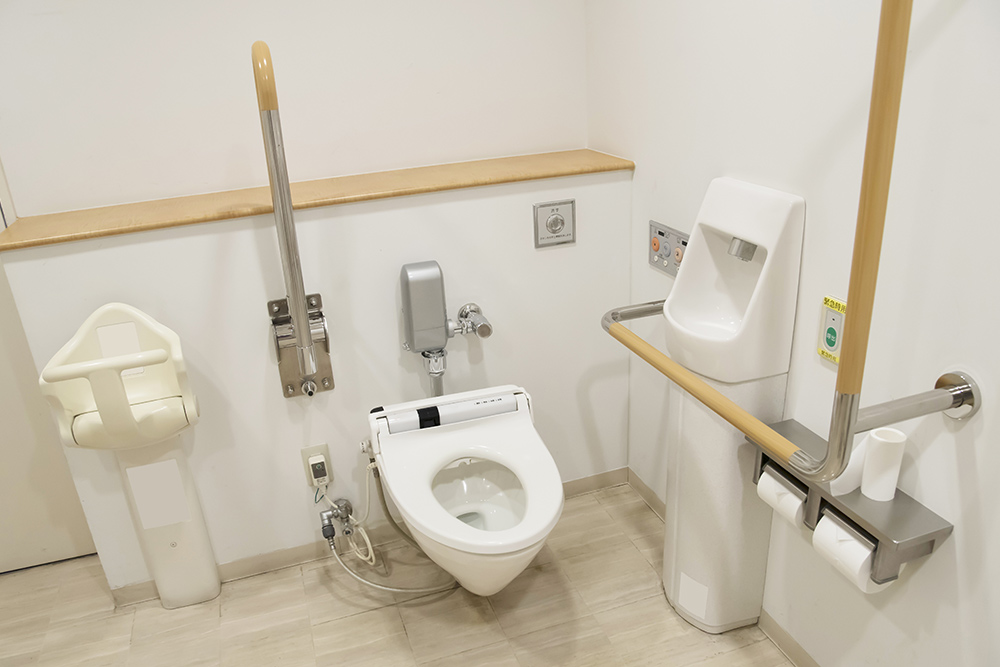 The number of places with wide private toilets for people with disabilities has finally increased. There still need to be a lot more in restaurants, but it's almost standard in commercial facilities. These handicap facilities should have been installed in the first place, and should not be used by able-bodied people. Please refrain from using this service, unless it is a situation you cannot help or it's an emergency.